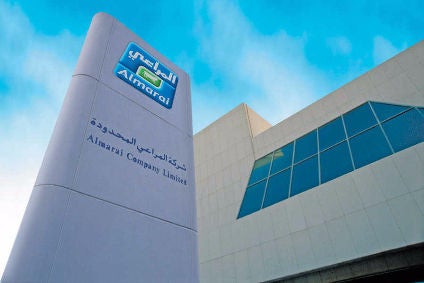 Almarai, the Saudi Arabia-based dairy-to-poultry group, has reported higher sales and profits in 2016.
The group posted net income of SAR2.09bn (US$557.3m), up 8.6% on 2015.Operating income rose 12.4% to SAR2.54bn.
Almarai said "improved efficiencies" had helped its profitability. The company also said it had been "supported" by "continuously favorable commodities prices", which had helped the business as it was facing the impact of higher energy costs.
Sales increased 6.6% to SAR14.7bn. Almarai said it had "delivered higher market share in most of its product categories" thanks to its "solid performance".
The growth in Almarai's net income was more muted in the fourth quarter. It reported a 1% increase net income in the last three months of 2016 amid a decline in foreign-exchange gains and an impairment charge of SAR12.4m.
The company added: "Given the changing economic environment and the increasing competitive conditions, the company will continue to focus on costs control, efficiency gains and cash-flow preservation while maintaining its strategic direction of profitable growth."