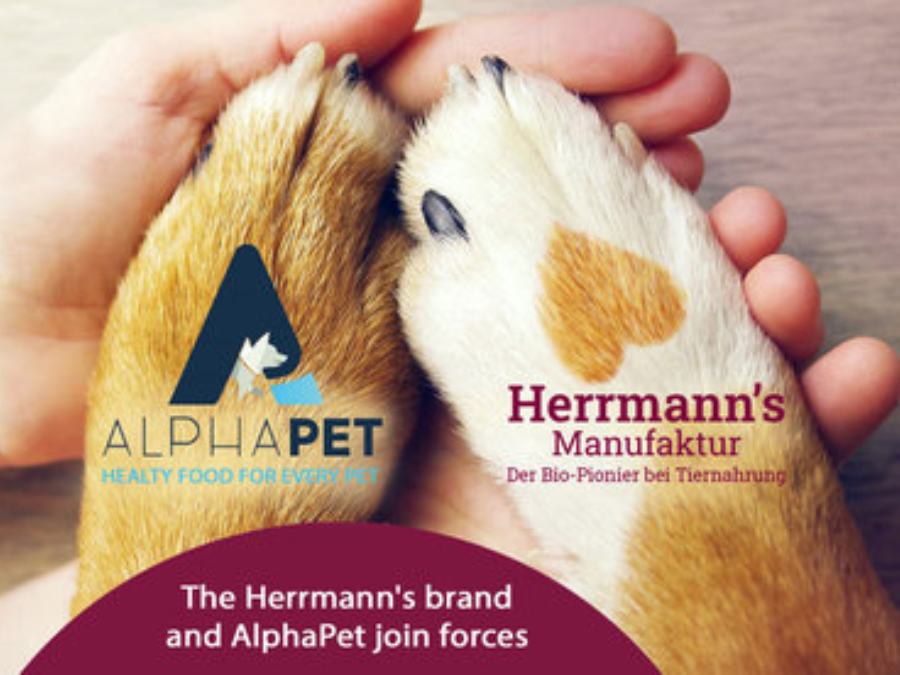 German e-commerce pet-food business AlphaPet has acquired local organic brand Herrmann's Manufaktur.
AlphaPet, which owns pet-food brands including Wolfblut and Müller's Naturhof, described Herrmann's Manufaktur as a "market-leading brand in organic wet pet food".
The deal centres on the Herrmann's Manufaktur brand.
Herrmann's founder Erich Herrmann, who set up the business in 2006, will continue to manufacture products sold under the brand and retain his company's private-label contracts.
Financial terms were not disclosed. The closing of the deal is pending.
AlphaPet's pet food is sold online and the company acts as an e-commerce seller for third-party pet-food brands. The company was founded by Marco Hierling, who is currently the managing director.
"The Herrmann's Manufaktur brand will be further developed independently under the umbrella of the AlphaPet Ventures Group and distribution to B2B partners will be taken over by AlphaPet's subsidiary Premium Pet Products GmbH," the company said in a statement.
Hierling added: "Herrmann's Manufaktur is fantastic, well-established with a great team behind Erich Herrmann. With the acquisition of the brand, AlphaPet strengthens its position as the leading, premium, digital, pet-food platform in Europe and continues its growth path with a projected turnover of around EUR200m (US$213.2m) in 2023. We will build on the existing and long-standing supplier and customer relationships and look forward to realising the great potential of the brand together with our partners."
AlphaPet told Just Food: "[The] majority of Herrmann's sales are in the DACH region [Germany, Austria, Switzerland], but the brand also shows a relevant footprint in Asia, especially China. The first step will be to strengthen further the brand in the markets where it already shows good traction."
The company said its annual revenue is forecast to be around EUR200m in 2023,. It said Herrmann's annual sales are "double-digit million euros".
AlphaPet's investor base includes German investment fund Capiton, as well as VC firms Reimann Investors and Venture Stars.