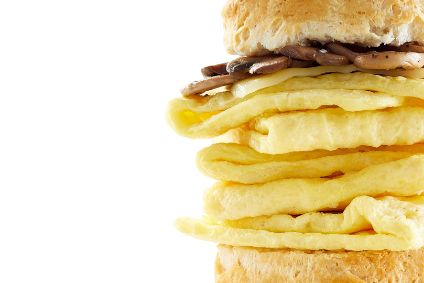 Eat JUST, the US-based of alternative-egg products, is teaming up with private-equity firm Proterra Investment Partners to build a production facility in Singapore.
The factory, to focus on "plant-protein production", will supply Eat Just's manufacturing and distribution partners across Asia. The companies supply Eat Just's flagship product Just Egg to customers in the region.
Proterra is leading a consortium on the project that will invest up to US$100m, with Eat Just putting up cash of up to $20m. A subsidiary, Eat Just Asia, will be created. "This partnership will further accelerate our path to become one of the world's largest producers of eggs in the next decade. Proterra's experience across sourcing and manufacturing will be invaluable," Eat Just co-founder and CEO Josh Tetrick said.
In a statement, Eat Just said "future facilities" are "envisaged to be built in Asia". The company's existing distribution partners in Asia include South Korea-based food manufacturer SPC Samlip and Thai food group Betagro. Eat Just also indicated the company has "a yet-to-be-announced partnership in mainland China".
Away from the Singapore project, Eat Just and Proterra are in talks over how to work together on the commercial production of cell-cultured meat.
Eat Just has been developing cell-based alternatives for meat products, including Wagyu beef.
Last year, the firm, with four others, set up Alliance for Meat, Poultry & Seafood Innovation, an organisation to educate stakeholders about meat and fish produced in labs and to work together to get their products to market.