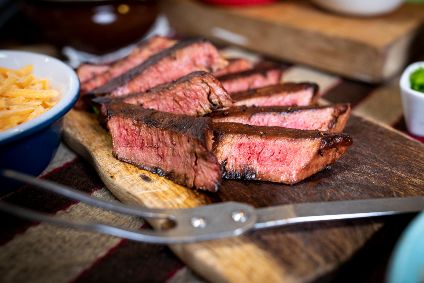 US alternative meat start-up Meati Foods has raised US$28m in a Series A funding round.
The round was led by Acre Venture Partners with participation from new and existing investors including Prelude Ventures, Congruent Ventures and Tao Capital.
Investment also came in from John Foraker, the CEO of cold-pressed children's snacks business Once Upon A Farm and the co-founder of the now General Mills-owned brand Annie's. Nicolas Jammet and Jonathan Neman, co-founders of Sweetgreen – a chain of fast-casual eateries – also backed Meati.
Boulder, Colorado-based Meati said it will use the money to continue expanding its production capacity to support a push into the retail and foodservice channels. The investment will involve hiring additional employees and the construction of a new production facility.
Meati is creating alternative-meat products using an edible type of mycelium – the thread-like vegetative component of fungi – which the company states "naturally contains superfood level nutrition" as the core ingredient.
It has developed a proprietary process to cultivate mycelium in-house and form its naturally fibrous texture into steak- and chicken breast-like products.
The company claims that three ounces of its 'meat' offers 16 grams of protein, more than one fifth of daily fibre needs and essential vitamins and minerals.
Meati CEO and co-founder Tyler Huggins said: "We started Meati Foods to deliver nutrient-rich, energising food in an enjoyable and familiar way, while also diversifying our food system with an offering that reduces costs to people and our environment."
Lucas Mann, managing partner at investor Acre, said: "For years we have looked for an alternative meat that is as nutritious as it is sustainable. With Meati, there is no need to compromise."