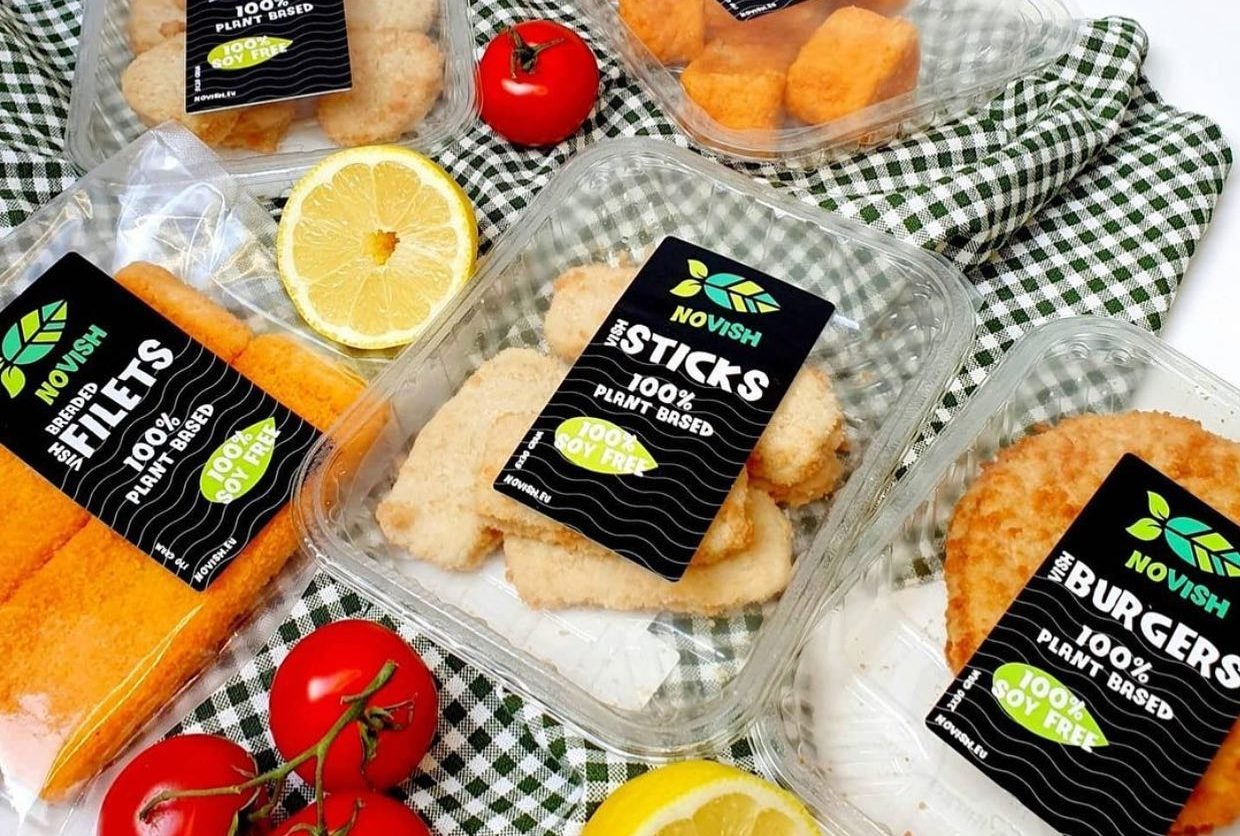 Novish, the Netherlands plant-based seafood firm, has embarked on plans to enter the US market.
The company, set up two years ago, is present in 15 countries, selling a range of products that includes coated bites, fillets and sticks.
It is exhibiting at the Expo East trade show in Philadelphia later this month. Co-founder Maiko Van Der Meer says Novish has yet to hold discussions with buyers but he believes there is an opportunity for the business across the Atlantic.
"We have focused on product development in cooperation with some US chefs. Furthermore, we wanted to make sure that we were compliant with all FDA regulations including packaging rules, etc. We feel that we are now completely ready to get the ball rolling," he said.
"We have evaluated existing products on the market in terms of price, claims, and taste and texture. We believe that the market is ready for considering alternatives that are more competitively priced and provide fish-like taste and texture. However, we want to make sure that we properly understand consumer requirements in detail, including, for example, prevailing preparation methods. Our development teams are ready to tailor any of our international products to USA-preferred taste profiles if required. By the way, there are many European food products who find their way to the USA market."
Novish has already had Series A funding, although Van Der Meer declined to comment on the amount the company had raised. The business is, however, on the look-out for more investment and expects to close a Series B round "in the near future".
"We are looking for sufficient funds to fuel our accelerated growth trajectory now that we have proven that it works in multiple countries and channels," Van Der Meer added.
Earlier this year, Van Der Meer told Just Food the company was "looking at" a turnover of around EUR1.5-2m (US$1.8-2.4m) for 2021. Asked what the current forecast for turnover is, he said on Friday: "Our 2021 sales are very satisfactory but we can't give you numbers."
At present, Novish generates two-thirds of its sales through foodservice and a third through retail. Van Der Meer, a former chief executive of seafood processor Klaas Puul, expects that division to continue.
Looking ahead to 2022, he said the company expects to "establish the first successes in the USA market", expand distribution in Europe and "scope possibilities in GCC [Gulf Cooperation Council countries] and Asia".
Van Der Meer added: "We expect significant growth of the market for seafood alternatives and aim to obtain a significant share of that market in the coming year."