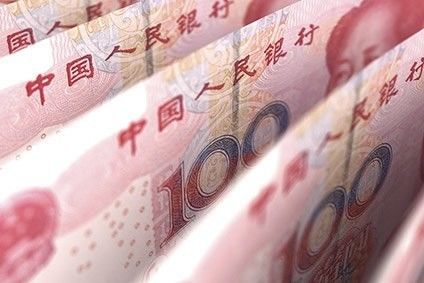 Lever VC, an investor in start-ups offering alternatives to meat, dairy and seafood protein, has set out its four-year plan to back fledgling businesses in China.
The venture-capital firm has put money into five companies in China and Nick Cooney, the investor's co-founder, outlined the ambitions of its specific fund in the country.
"For Lever China Fund, our target is to invest in around ten companies per year for the next four years, so about 40 companies in total," Cooney told just-food. "These are all smaller investments – US$50,000 to $250,000 – and typically early-stage bets, anywhere from incubation through seed round in most cases, though we will likely do some Series A deals."
In China, the five companies backed by Lever VC are two developing cell-based meats – Avant Meats and Like Foods – plant-based seafood supplier New Singularity, plant-based chicken firm HaoFood and Hero Protein, a start-up offering plant-based chicken, beef and fish products.
"We aren't disclosing the exact amount for each investment but, in general, Lever China Fund's investments range from $50,000 to $250,000 per company and all five deals are within that range," Cooney said. "The average equity stake for these first five investments is roughly 6%, but it varies significantly deal to deal."
Lever VC is working with "corporate partners" on its China fund, including local dairy giant Inner Mongolia Yili Industrial Group Co. and COFCO, the Chinese state-owned agri-food company, as well as international ingredients suppliers Givaudan and Cremer.
The partners are not investors in the China fund, Cooney said, but work with the start-ups backed. "They have value for the portfolio companies, and vice versa. For example, Givaudan and Cremer offer value-add services to plant-based meat and in some cases cell-cultivated meat company to do things like help with product formulation and flavouring and with product production. The partnerships give Lever China Fund's companies direct and immediate access to those services," Cooney said.
"COFCO and Yili Group are both interested in the alternative protein space, so the partnership opens the door to them working with or investing directly in portfolio companies to help fuel their growth and distribution."
Lever VC, which has offices in Hong Kong and the US, has backed businesses outside China including Bond Pet Foods, a US firm producing meat protein for pet food from fermentation, and The Good Spoon, a plant-based condiments supplier based in France.