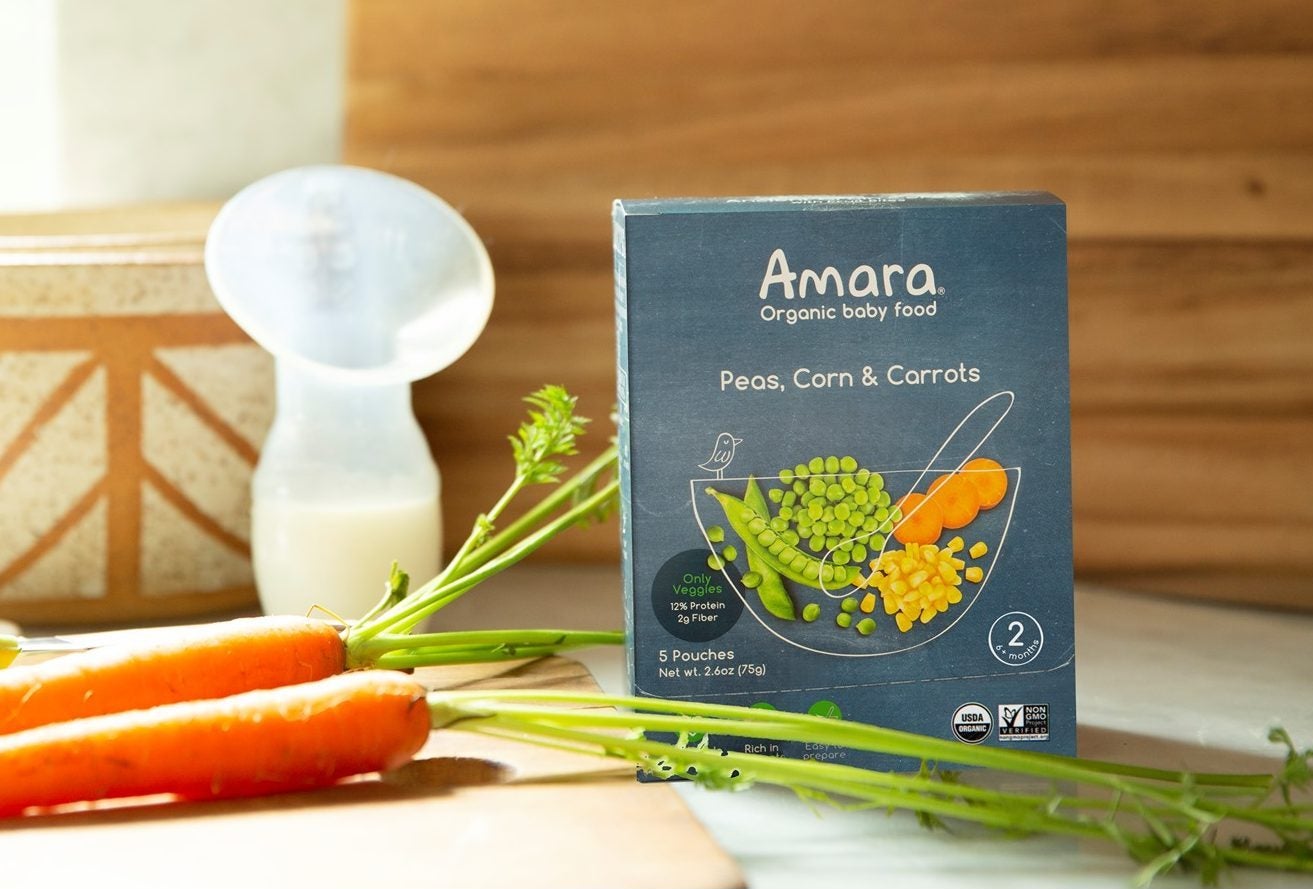 Amara Organic Foods has sold a majority stake in the US plant-based baby-food business to the Eat Well Investment Group in Canada.
Eat Well in Vancouver said it has taken a 51% interest in PataFoods, which trades as Amara Organic Foods based in San Francisco, with an option to increase the holding to 80%. The initial deal amounts to US$11.6m, with $1m to be paid in cash on closing and the remainder to be spread in quarterly instalments over two years.
Amara is headed up by CEO and founder Jessica Sturzenegger as a "food technology company that uses science and proprietary IP that locks in taste and texture to make healthy, organic, non-GMO and plant-based" baby and children's foods. First launched on the market in 2017, the Amara branded range is stocked in North American retailers such as Whole Foods Market, Costco, Walmart in Canada and online at Amazon.
Marc Aneed, the president of Eat Well, said: "Amara's focus on improving infant nutrition through innovative organic products will help establish Eat Well Group as a leader in plant-based CPG products and offerings. Amara has proven an impressive ability to scale through retail distribution and e-commerce excellence, and the funding and industry expertise provided by the Eat Well Group will help accelerate Amara's growth as we head into calendar 2022."
Sturzenegger added: "We are incredibly excited to be working with Eat Well Group to deliver more healthy and nutritious meals to families across the globe. We look forward to utilising Eat Well Group's capital, strategic experience, and operating ecosystem to bring parents healthy, nutrient-dense options that fit into their daily lives."
Amara has suffered a setback, with a recall of its 'Organic Smoothie Melts – Carrot Raspberry' following tests results from the Canadian Food Inspection Agency, which is conducting a food-safety investigation.
PataFoods said in a separate statement the recall is due to the "potential presence of pieces of plastic", adding the smoothies have been sold in Alberta and Ontario, and also "may have been distributed in other provinces and territories".