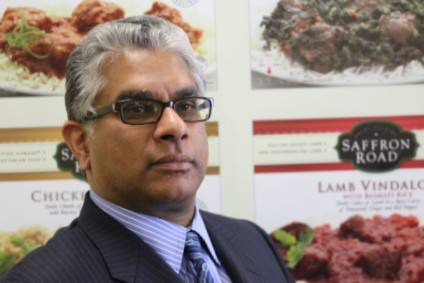 US frozen entree-to-broth maker American Halal Co. is expanding its Saffron Road plant-based protein snack line with the addition of Chickbean Crisps – a baked snack made with high-protein lentils, yellow peas, garbanzo (chickpea) and sweet potato flours.
The new product is free from artificial flavours, colours, and preservatives, American Halal said. "Since they're primarily made from legumes, each one ounce serving of Saffron Road Chickbean Crisps contains four grams of protein, two grams of fibre and only a few grams of fat ".
The company said the new product, which "initially" comes in Sea Salt, White Cheddar and Zesty Ranch flavours, is certified halal, OU kosher and gluten-free. "Additionally, these new crisps are soy free and are in the process of being non-GMO project verified," the company said.
"Plant-based nutrition is an essential component of the natural and organic industry," American Halal said. "Beans, lentils, and chickpeas are quickly gaining attention as nutritionally superior value-added foods and ingredients, based on their nutritious, sustainable, gluten-free, and non-GMO attributes."
The company said the move towards snacking with health benefits "is being driven by the youngest generations".
American Halal CEO Adnan Durrani said: "The Chickbean Crisps, like all of our other legume snacks, offer consumers a more innovative and convenient nutritious option while also fulfilling their need for a great tasting snack that fills them up and keeps them going."
Chickbean Crisps are launching nationally this month and will initially be available at Whole Foods Market for the suggested retail price of US$3.99.
Durrani told just-food in 2015 that the firm was eyeing sales of between $70-100m in the next three-to-five years, with its focus on antibiotic-free, non-GMO and organic foods targeting millennial consumers to help achieve that goal.