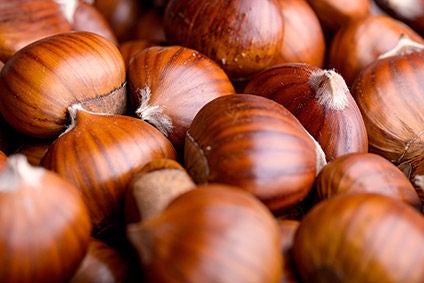 Chinese food group American Lorain saw profits rise in the third quarter, helped by control on costs as sales fell, but the company still reported a nine-month loss.
The company booked a net income of $1.9m for the three months to the end of September, up from $730,109 a year earlier. Operating income stood at $4.1m, versus $2.7m in the corresponding period in 2014.
Lower SG&A and marketing costs offset a fall in sales. Revenue dropped 13.7% to $7.6m. American Lorain pointed to a change in where it sources chestnuts for the canned chestnut products it sells in France. The business had been sourcing chestnuts from China. However, it switched to Japan after French technical body the CTCPA said the products must be made with chestnuts from Europe or Japan to be sold in France.
Over the first nine months of the year, American Lorain, which is listed in New York, run up a loss of $593,323, compared to net income of $4.7m a year earlier.
The loss came amid higher general and administrative expenses over the period. Revenues increased 1.1% to $120.8m.
Reflecting on the third quarter and American Lorain's efforts to expand, chairman and CEO Chen Si said: "We were so glad to see both our operating income and net income increased by 48% year-on-year and 157% year-on-year, respectively. During the third quarter, the company made tremendous progresses for our newly launched Youtiao product. And the company was also actively moving forward with new products for China breakfast market along with the other business segment. Our offices all around the country were working very closely with local dealers to promote all kinds of the product. The company continues to expand new sales channels to grow its customer base and increase its revenues. We will continuously devote ourselves to deliver the optimal returns to our shareholders in the future."