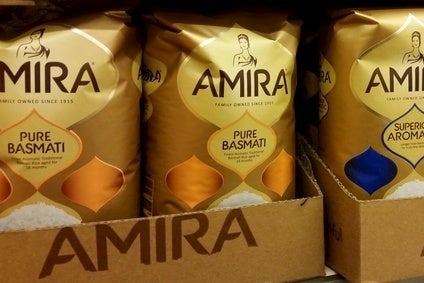 Amira Nature Foods has filed a lawsuit against Prescience Point Research Group seeking damages and injunctive relief after the financial research firm alleged the rice supplier had cooked the books and used company funds for personal use.
US-listed Amira has hired law firm Kasowitz, Benson, Torres & Friedman to investigate and pursue claims "against those who have been disseminating material false, misleading, and defamatory information about Amira and engaging in other serious misconduct against the company."
The lawsuit is against Prescience Point Research Group, Prescience Investment Group, its managing partner Eiad Asbahi, hedge fund Spruce Point Capital Management and its founder and managing partner, Ben Axler. Amira is seeking damages and injunctive relief for "defamation, trade libel, civil conspiracy, tortious interference, including but not limited to interference with banking, auditors, investors, and capital market relationships."
Prescience Point has published two reports on Amira this year. In February, Prescience Point published a report titled A Collection of Lies with leverage on top in which it suggested Amira is materially overstating its revenue. "We believe ANFI to be vastly overstating its reported revenue… We came to estimate that a full 52.6% of ANFI's sales are suspect, indicating potential revenue overstatement of greater than 100%," Prescience Point suggested.
The researchers claim to have gained a "ballpark" indication of Amira's revenue overstatement by comparing claimed international basmati rice sales against official export data from India's Agricultural and Processed Food Products Export Development Authority for the same period, based on market share assumptions. "APEDA data for ANFI shows it is really producing only a fraction of the revenue reported to the SEC, in an of itself worthy of an SEC investigation."
In a new report, Fraudcap Redux II, Prescience said last month: "We believe Amira Nature Foods is fabricating the financials it files with the Securities and Exchange Commission. Because we believe Amira is hoodwinking investors and has no intention of providing a meaningful return to public foreign shareholders, we think ANFI stock is fundamentally worth $0.00/share and should be de-listed from the New York Stock Exchange."
Karan Chanana, chairman of Amira, said: "After great patience, we have concluded that we must act to protect our company, our people, and our investors from this vicious cabal of market manipulators and their lies and other egregious misconduct."
Prescience Investment Group and Spruce Point Capital Management did not respond to requests for comment.