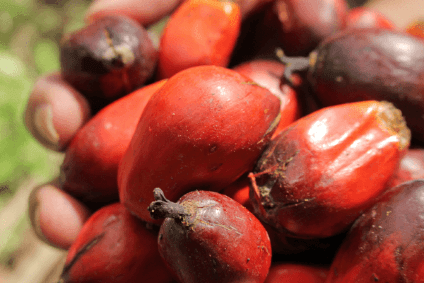 Nestle, Unilever and Kellogg are among the companies that are contributing to child labour and human rights abuses, Amnesty International has claimed in a report published today (30 November).
Amnesty said it traced palm oil from plantations in Indonesia run by palm oil grower Singapore-based agribusiness Wilmar International, where it claimed to have found "a wide range of abuses", to nine global firms: Afamsa, Archer Daniels Midland, Colgate-Palmolive, Elevance, Kellogg, Nestle, Procter & Gamble, Reckitt Benckiser and Unilever.
The NGO said it spoke to 120 workers who work on palm plantations owned by two Wilmar subsidiaries and three Wilmar suppliers in Kalimantan and Sumatra in Indonesia, which uncovered "a wide range of abuses". Amnesty claimed abuses included "children as young as eight doing hazardous, hard physical work, sometimes dropping out of school to help their parents on the plantation".
Amnesty said it will now "campaign to ask the firms to tell customers whether the palm oil in products like Magnum ice cream, Colgate toothpaste, Dove cosmetics, Knorr soup, KitKat, Pantene shampoo Ariel and Pot Noodle comes from Wilmar's Indonesian operation".
According to Amnesty, women are "forced to work long hours under the threat of having their pay cut, paid below minimum wage – earning as little as US$2.50 a day in extreme cases – and kept in insecure employment without pensions or health insurance".
Some workers are "suffering severe injuries from paraquat, an acutely toxic chemical still used in the plantations despite being banned in the EU and by Wilmar itself", according to Amnesty's report. The report also claimed workers are "being made to work outdoors, without adequate safety equipment, despite the risks of respiratory damage from hazardous levels of pollution caused by forest fires during August to October 2015".
Amnesty claimed workers have to "work long hours to meet ridiculously high targets, some of which involve highly physically demanding tasks such as operating heavy manual equipment to cut fruit from trees 20 metres tall". "Attempting to meet targets can leave workers in significant physical pain, and they also face a range of penalties for things like not picking up palm fruits on the ground and picking unripe fruit," the report claimed.
"Wilmar acknowledged that there are ongoing labour issues in its operations," Amnesty said. Despite these abuses, three of the five palm growers that Amnesty investigated in Indonesia are certified as producing 'sustainable' palm oil under the Roundtable on Sustainable Palm Oil, a body set up in 2004 to clean up the palm oil sector after environmental scandals."
Amnesty's head of business and human rights, Seema Joshi, said: "This report clearly shows that companies have used the Roundtable as a shield to deflect greater scrutiny. Our investigation uncovered that these companies have strong policies on paper but none could demonstrate that they had identified obvious risks of abuses in Wilmar's supply chain."