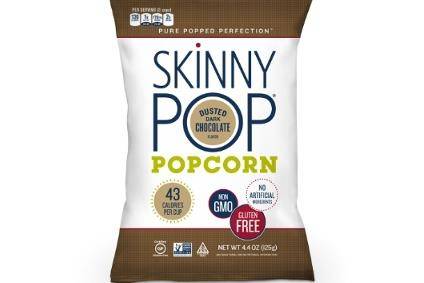 Amplify Snack Brands saw the acquisition of UK crisp maker Tyrrells boost its sales in 2016 but the US snacks group sought to underline the "strong momentum" it had been seeing from its existing range.
The company's net sales rose 47.2% to US$270.8m last year, with its fourth-quarter net sales almost doubling to $88.6m after sealing the purchase of Tyrrells in September.
Amplify generated annual operating income of $60.4m, compared to $36.6m in 2015. Net income stood at $27.3m, against $9.9m a year earlier.
In its fourth quarter, Amplify saw its operating income reach $16.8m, against $10.7m in the last three months of 2015. The company's net income was $8.5m, versus $4.4m the previous year.
President and CEO Tom Ennis said. "Our fourth-quarter financial performance reflects the strong momentum for our SkinnyPop, Paqui and Oatmega brands, and the addition of Tyrrells. We continued to generate best-in-class velocities while simultaneously increasing our points of distribution and gaining market share across a wide range of sales channels. Looking ahead, we have a robust innovation pipeline and remain very excited about our acquisition of Tyrrells as we begin to leverage our cross-selling opportunities during 2017."
Amplify is forecasting net sales of $404-420m for 2017.
What could Tyrrells' sale to Amplify Snack Brands mean for both businesses? – just-food analysis from August 2016