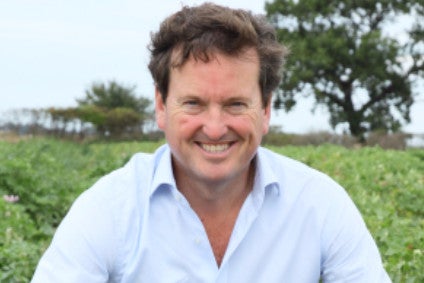 US group Amplify Snack Brands is looking for a new executive to lead its fledgling international arm, which includes UK brand Tyrrells and German business Aroma Snacks.
Amplify said David Milner, the former Tyrrells CEO who joined the group when the company acquired the UK firm last year, has "transitioned out of his role" as president of its international division.
Tom Ennis, Amplify's president and CEO, said Ben Clarke, the former CEO of UK biscuit maker Burton's Biscuit Co., had joined the business to "help with the leadership transition". Clarke is to also be "involved in our international strategy development and business expansion while we conduct a formal executive search", Ennis said.
The news came alongside Amplify's first-quarter results, which included rising revenue but lower profits.
In the 13 weeks to 1 April, Amplify's net sales were up 60.5% year-on-year at US$87.2m on the back of a full quarter of sales from the Tyrrells business and the US snacks firm Boundless Nutrition, which the company acquired last summer.
Amplify's first-quarter operating income stood at $13.5m, down from $17.3m a year earlier amid a jump in the company's cost of goods sold and higher sales, marketing, general and administrative expenses.
Its net income stood at $528,000, down from $8.4m a year ago due primarily to a spike in interest expenses.
Ennis said: "The strength of our better-for-you brands and product innovation in North America exceeded our expectations and continued to gain momentum as we progressed through the first quarter with strong distribution and velocity gains. At the same time, we have taken key strategic steps internationally to drive growth and profitability, particularly in light of the challenging food retail operating environment in the UK, and started to experience operational improvements that we expect to continue as we progress through 2017."