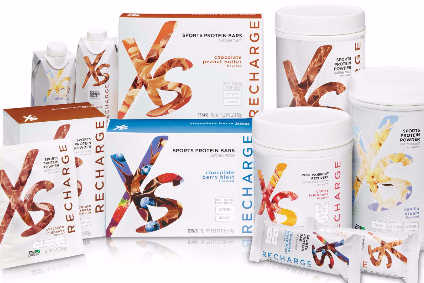 Amway, the US direct-selling business, has extended its recently-acquired energy drink brand XS into sports nutrition.
The company has developed a range of products to be sold under the XS brand, including protein powders and bars.
Amway said the US sports nutrition market was worth US$19bn in sales. The sector had grown as more mainstream consumers had taken an interest in the market, Amway said. It claimed about half of US adults consume sports nutrition products and, of that group, 50% are under 35.
Jackie Nickel, chief marketing officer for Amway in the Americas, insisted the products would be a "great business opportunity" for the company's independent business owners, or IBOs, who market products directly to consumers.
"Rapid growth of the sports nutrition market not only provides great business opportunity for Amway IBOs, but it also appeals to the next generation of entrepreneurs that demand a mix of personal and professional passions for true satisfaction," Nickel said.
Amway acquired the XS brand last year. XS co-founder David Vanderveen had been an Amway IBO earlier in his career.