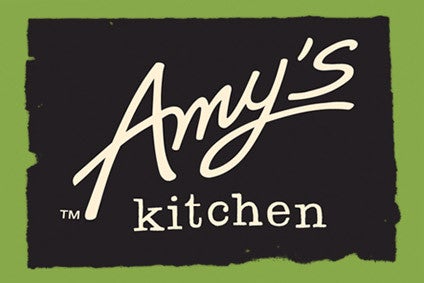 Amy's Kitchen , a US-based organic and natural foods producer, plans to build a facility in New York, adding to three other existing sites.
The new plant will be located in the city of Goshen in the state of Orange County and will lead to the creation of 680 jobs, according to a statement from the family-owned business founded in 1987 by Andy and Rachel Berliner. The factory and kitchen is set to be up and running in 2021.
Amy's product range encompasses vegan, gluten-free and meat alternatives, and includes pizza, pasta, confectionery and snacks.
Chief executive Mr Berliner said: "We are thrilled to be breaking ground on our new kitchen in a place that truly reflects our values and are grateful for the incredible support of the local community to help us bring this dream to fruition. At Amy's, we are all about taking care of each other – taking care of our consumers, our people, our local communities and the planet."
Amy's new plant will be built in phases starting next spring and could fill up to 389,000 sq ft of space. The company hopes the project will support local organic farmers from whom it will aim to source as many ingredients as possible.
The firm also has facilities in Santa Rosa, California, Medford, Oregon, and Pocatello, Idaho. New York State is supporting Amy's new site through tax credits and other incentives. Empire State Development is providing US$5.8m via the Excelsior Jobs Program tax credits and another $1m from a Jobs Now grant.