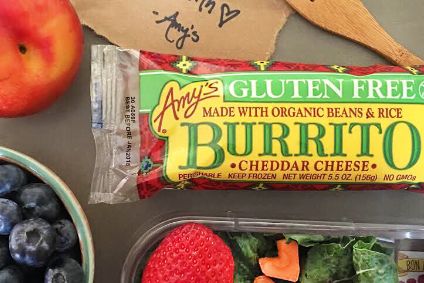 US frozen and canned food group Amy's Kitchen has promoted Xavier Unkovic from president to CEO.
Former Mars executive Unkovic, who joined the California-based company in November 2017, replaces Andy Berliner, who founded the company with his wife Rachel, in the CEO role. Berliner now serves as executive chairman of the family-owned business, which also includes the couple's daughter, Amy – after whom the company was named.
Amy's Kitchen established in 1988, offers more than 250 products across frozen, organic and free-from categories, including soup, ready meals, pizzas, burritos and pasta sauces.
The company has three plants and is setting up a fourth in Goshen in New York State. Its annual sales stand at more than US$600m.
It exports products to markets including Canada, Australia, the UK and Germany.
Speaking about the promotion, Andy Berliner said: "During the past few months, under the stress of the coronavirus crisis, Xavier has provided exemplary leadership in keeping our employees safe and continuing production for those dependent on our food, leaving us confident that he can help guide the company through challenges that might arise in the future."
Unkovic said: "At Amy's, we know that post-Covid, consumers will look to companies across industries to not only act responsibly, but to go far beyond that, making measurable positive impact in our world, whether that's socially, environmentally or locally."
In his 25 years with Mars, Unkovic held a number of positions, including global president of Mars Drinks.