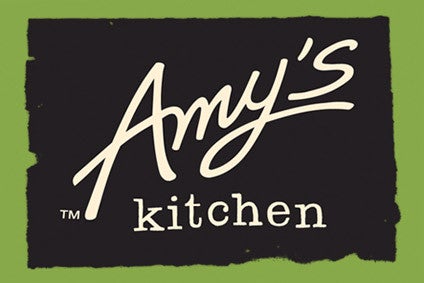 Amy's Kitchen , the US frozen-food, organic and free-from business, has secured listings at 1,000 Picard stores in France, Belgium, Sweden and Switzerland.
The contract will see Amy's Kitchen win its first listings in bricks-and-mortar stores in Switzerland, where the business's presence is limited to Migros 's online store.
Three lines are to be sold in the Picard outlets – a gluten-free vegetarian lasagne and a gluten-free macaroni cheese, both with a recommended price of EUR4.95 (US$5.54), and a Chinese noodle dish, with a suggested price of EUR5.25.
Jeremy Stoker, head of EU sales for Amy's Kitchen, said the company's products were on sale "with all major retailers" in France, with Carrefour in Belgium and with ICA in Sweden. Stoker said he expected "a step-up in sales" from the deal with France-based, frozen-food retailer Picard.
In March, just-food interviewed Amy's Kitchen at the Natural Products Expo West trade show in California. Click here to read more about the company's growth plans.