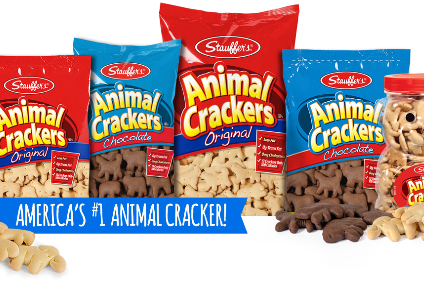 US biscuit and cookie manufacturer D.F Stauffer has announced it is to close its facility in Cuba, New York.
The company, which has been producing Animal Crackers since 1871, said the decision was taken as part of an effort to optimise manufacturing operations and efficiencies.
The facility will close at the end of this year and manufacturing will then be centred on the firm's two remaining 'higher production' plants in York, Pennsylvania, and Santa Ana, California.
Employees at the Cuba, NY, facility are being offered the chance to transfer to Stauffer's other sites.
A request from just-food for further information on the closure had not been answered at the time of writing.
Stauffer's roots are in York, Pennsylavania, where the first Animal Crackers were produced. The company is now a subsidiary of Japan's Meiji Co.
Its other products include Whales baked cheese crackers and a variety of cookies under the Stauffer's brand, including Ginger Snaps, Lemon Snaps, Pumpkin Pie Snaps and Apple Pie Snaps.
In May Meiji booked a fall in net profit for the 12 months to the end of March, although the Japanese pharma-to-food group reported higher operating income and saw its sales inch upwards.