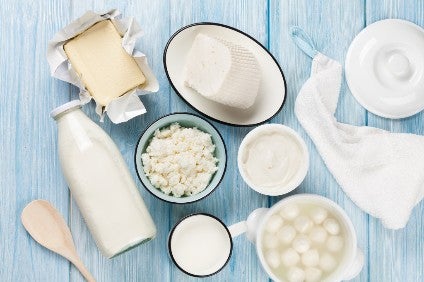 Israeli-based animal-free start-up Remilk has secured US$11.3m from a group of investors, including German cheese producer Hochland and local dairy business Tnuva.
Remilk produces an alternative to traditional milk without the need for cows using a microbial fermentation technology, which reproduces milk proteins to be used in dairy products.
"Remilk is not a milk substitute – it's the real deal," the company claims, adding the product is "identical to cow's milk".
Based in Tel Aviv, Remilk will use the funds to expand its production and distribution capabilities.
The financing round was led by Israeli venture fund fresh.fund with participation from OurCrowd, CPT Capital, ProVeg and food manufacturers Hochland, Tnuva and Tempo Beverages.
Bradley Bloom, the co-founder and former managing director of US-based private-equity fund Berkshire Partners, was also an investor, along with "prominent investor" Sake Bosch, technology entrepreneur Amiad Solomon, and food-tech investor Beni Nofech.
Aviv Wolff, a co-founder of Remilk and its CEO, said in a statement: "Today's non-dairy alternatives address environmental and health concerns, but universally fail to create authentic dairy-based products, like cheese. We're bridging this gap by making dairy products with dairy proteins, without needing a single cow."
Remilk added that its lab-made dairy product, which is cholesterol-free with no lactose, antibiotics or growth hormones, is "indistinguishable from natural dairy and is essential for developing the authentic taste and texture of dairy derivatives like cheese, yogurt and cream".
Wolff continued: "Relying on animals to make our food is no longer sustainable. This model of food production has all but reached its limits in terms of scale, reach and efficiency, and the implications are devastating for our planet."
Hochland offered its take in the same statement: "In fermented proteins we see an interesting opportunity to develop innovative and sustainable products. Remilk is the ideal partner for Hochland to jointly develop this new raw material base."
See just-food's analysis: Plant-based priorities – dairy companies with a stake in dairy-free