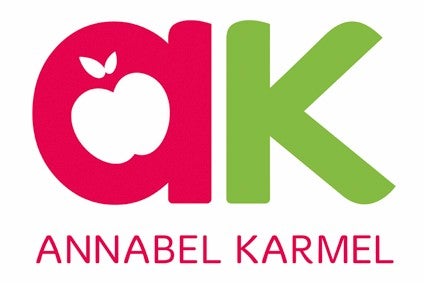 Annabel Karmel, the UK baby and toddler food business, has set its sights on the Chinese market.
The firm, created and run by children's cookery author, Annabel Karmel, exports to markets including the Netherlands, UAE, Hong Kong, Singapore and Taiwan.
Its biggest market outside the UK is Australia where its meals are stocked in 888 Woolworths stores and 759 Coles outlets.
But Karmel believes the Chinese market represents a major opportunity for the company.
She said: "Last year around 18m babies were born in China, compared to about 700,000 in the UK. The preference among Chinese parents is for non-domestic brands of baby food so the opportunity is huge.
"I want to build my business there in the way I have built it here, introducing myself to Chinese parents as an author, a mother and an expert in feeding children for more than 25 years. I plan to spend a good period of time establishing myself in this fashion, before I start selling products."
Chinese parents will meet Karmel from late spring when she will become the feeding expert on the Chinese WeChat equivalent of Mumsnet, owned by the Shanghai Media Corporation. The social media platform has more than one million followers.
Annabel Karmel has revealed it has increased its revenues over the last three years of trading from GBP1.2m (US$1.7m) in 2014 to GBP7.3m in 2017. It has just commenced a round of investor meetings to secure funding for the next phase of its growth.
In the UK, the company's frozen toddler ready meal range is launching this spring in Asda and it is also planning a return to the baby aisle with a repackaged and "refreshed" range of baby purees and a new range of baby and toddler snacks.
In the Netherlands, Karmel is working with Jumbo supermarkets to instal freezers into the baby aisle to stock its frozen toddler meals.
Read: Annabel Karmel targets "huge potential" of export markets.