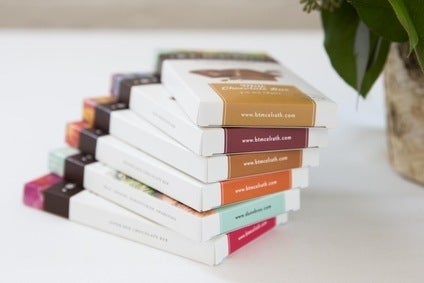 US family-owned caramel and popcorn maker Annie B's has acquired local artisan chocolatiers B.T. McElrath for an undisclosed sum.
While the brands will continue to trade under their existing names, and kept separate in terms of operation and marketing, a new corporate umbrella brand will be created, which may "possibly" be used for future product launches incorporating products from both brands.
"Together our hope is that the two companies will become stronger and that we will have the capability to create some really exciting and innovative confections," said Annie B's owner, Amanda Henke. "Both brands offer superior products, amazing customer service and strong production teams. We're very eager for the future and can't wait to bring the best of both worlds together."
At present, Minnesota-based Annie B's products are across the US and Canada. B.T. McElrath – also based in the same state – has its chocolates for sale in 38 US states, as well as in Canada, the UK and South Africa.
Annie B's has been established for 30 years, and its key products include popcorn and caramels, the latter slow cooked in copper pots in small batches. For nearly 20 years, B.T. McElrath claims to have been a "pioneer in gourmet artisan chocolate" with "a chef-driven approach to chocolate", featuring ingredients such as balsamic vinegar and Zinfandel wine.