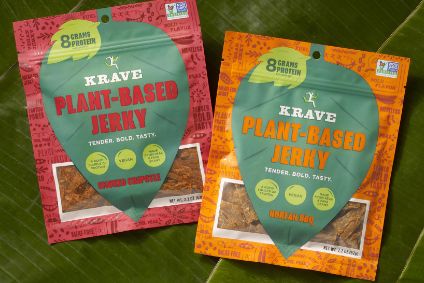 The meat-free food boom in the US shows no sign of flattening off, with figures just released showing retail sales of plant-based foods grew by 11.4% in 2019 to US$5bn.
Research from the from the Plant Based Foods Association (PBFA) and The Good Food Institute (GFI) show categories recording particularly strong growth included plant-based meats (+18.4% on a year-on-year basis), plant-based cheese (+18.3%) and plant-based yogurt (+31.3%). Plant-based milks grew by 5% to $2.0bn and now represent 14% of the entire milk category, the PBFA reported.
PBFA senior director of retail partnerships Julie Emmett said: "Plant-based foods remain a growth engine, up 29% over the last two years. Growth is fuelled by innovation in categories across the store and retailers are responding by expanding shelf space to satisfy the rapidly expanding consumer base seeking more plant-based foods."
The PBFA pointed out the US retail market overall grew by only 2.2% in value terms during the past year, showing that plant-based foods are "a key driver of growth for retailers nationwide".
The organisation also drew other comparisons with traditional segments, contrasting the 18% growth in plant-based meats, to $939m, with growth in the traditional meat category of 3% during the past year. The mainstream cheese category recorded an increase of only 1% against the 18% growth in plant-based cheese, while the 31% growth in plant-based yogurt compares with a 1% decline in conventional yogurt.