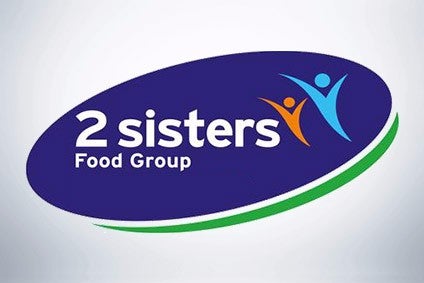 2 Sisters Food Group, which is in the middle of revamping its poultry business, is to create 300 jobs at its site in Devon, south-west England.
The UK manufacturer announced plans in February to close three poultry plants but also recruit for 1,000 new positions at other facilities.
Yesterday (11 June), 2 Sisters said it would add 300 more staff at its site in the Devon town of Willand, taking the number of workers employed at the factory to 1,500.
Keith Packer, the managing director of 2 Sisters' UK poultry division, said: "We have always said we will invest at the right time in the right location when it benefits our business and our customers.
"It is not about being bigger; it is actually about having a smaller, more-focused footprint that has the capacity to carry out the whole operation. Willand and the greater Devon area is a perfect fit for us because it gives us access to a strong growing base with excellent farms and a loyal workforce who deliver day in, day out."
The business also aims to take up to 20 new apprentices in butchery. The new recruits would split their roles between the facility in Devon and a 2 Sisters red meat site also in the south west.
In January, 2 Sisters said it planned to create more than 130 jobs at its plant in Derby, central England, after winning a new deal from what it said was a "major retailer". And in December, the company announced 100 new jobs as part of an expansion to its factory in Flixton, Suffolk.
2 Sisters' "protein" arm, encompassing fish, red meat and poultry, is its largest by annual sales.
The company, looking to reduce its debts, has sold – and is rumoured to be looking to sell – non-protein assets this year.
In January, 2 Sisters offloaded a clutch of pizza assets – including the Goodfella's and San Marco brands – to UK-based frozen-food business Nomad Foods.
In February, The Sunday Times reported 2 Sisters was looking to cast off Irish seafood unit Donegal Catch.
This weekend, the same newspaper said the manufacturer has hired corporate finance house Clearwater International to run a process to sell Holland's Pies, a business the manufacturer attained when it acquired fellow UK company Northern Foods in 2011.