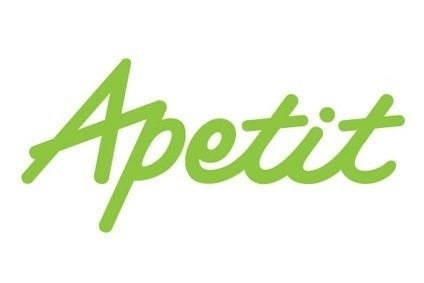 Finnish food maker Apetit has cut its forecast for annual underlying operating profit.
The group's full-year operating profit, excluding non-recurring items, is expected to fall short of 2014's EUR7.3m (US$7.8m).
Apetit said it anticipated operating profit before non-recurring items for the first quarter of 2015 will be lower than in the same quarter a year earlier.
The company had previously forecast first-quarter underlying operating profit would fall but expected annual earnings by that metric to be higher than in 2014.
Apetit said sales from its food division "failed to reach the target level early this year". The company said it had lowered the "estimated performance" of the division in the short term.
It also pointed to the "extremely challenging situation" in the sugar market, where its associated company Sucros is anticipated to make a loss this year.
Apetit said moves to improve the long-term profitability of its food business had "progressed as planned".
The group said it expected "no major change" in the profitability of its grains and oilseeds business.
However, due to the impact of international grain market price fluctuations on Apetit's net sales, the company said it would not issue any estimates for its top line for 2015.
In 2014, Apetit made an annual operating loss of EUR5.9m, down from an operating income of EUR9.4m in 2013.
Profitability was hit by one-time charges associated with restructuring initiatives, as well as lower earnings at the fresh products group and the Finnish and Swedish operations of its fish business.