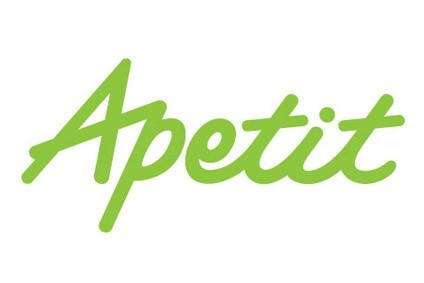 Apetit, the Finnish frozen food group, has insisted it will improve its operational profitability in the second half of the year, after posting losses – albeit narrower year-on-year – in the first quarter.
For the three months to 31 March, Apetit booked a net loss of EUR2.2m (US$2.5m), down from a loss of EUR2.3m in the first quarter of 2015.
Apetit's posted an operating loss of EUR1m, although it was lower than the EUR1.6m operating loss filed a year ago.
Sales decreased to EUR87.5m from EUR91.5m.
In Aeptit's food solutions business, which comprises frozen foods and fresh products, unit, sales grew 5% to EUR25m. However, seafood sales fell 1% to EUR20.5m. Sales from Apetit's largest division – grain trading – dropped 19% to EUR30.8m.
Apetit said its profit guidance for 2016 remains unchanged. The company is expecting what it calls its "full-year operational EBIT" to improve year-on-year as "due to the seasonal nature of the group's operations" a high proportion of the annual profit is accrued in the second half of the year.
In 2015, Apetit's "full-year operational EBIT" was EUR2.6m. The metric is not equivalent to reported EBIT and "excludes restructuring expenses, any significant impairment on goodwill or other balance-sheet items or reversal of impairment, the profit of the associated company Sucros or other extraordinary and material items", Apetit said.
On a reported basis, Apetit made an operating loss of EUR2.2m.
Reflecting on the first-quarter performance, CEO Juha Vanhainen said: "I am satisfied with the group's profitability trend compared with the previous year. We will continue to work to improve operational profitability. I am particularly pleased with the improvement in the profitability of the seafood segment, which has been experiencing difficulties for a long time, in all of its countries of operation. The measures implemented within the profitability programmes are producing results and I anticipate this development to continue. Market prices in grain trading declined at the beginning of the year and this lowered activity and increased uncertainty on the markets.
"Our strategy is to improve Apetit's profitability and make Apetit the leader in vegetable-based food solutions. Renewal will be accelerated by investing in new food solutions and in product development in current product lines, in increasing added value and in service development, especially by exploiting digitalisation."