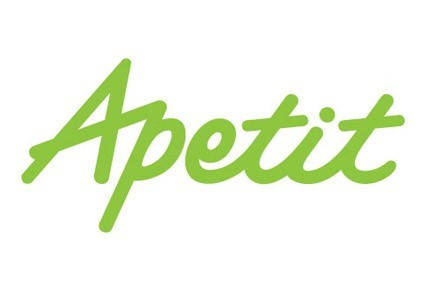 Apetit set out its stall today (1 March ) to build on last year's profit growth as the Finland-based company seeks to cement its position as the country's leading brand in vegetable food products.
Under a newly-appointed chief financial officer, announced today in conjunction with 2017 earnings, Apetit aims to double operational EBITDA by 2020 as part of its strategic goals, taking advantage of the growing trend among consumers to eat more vegetables.
That metric rose 17% last year to EUR6.8m (US$8.2m), while net profit surged 45% to EUR2.9m.
To achieve that objective, the company said it will focus on product innovation, improving efficiencies, the development of international trade, and crop development.
Chief executive Guha Vanhainen said in an earnings commentary Apetit introduced new products at a "record pace" last year and also expanded into new product areas as net sales increased a modest 1% to EUR314m.
From today, Tero Heikkinen will officially assume the role of chief financial officer after serving as acting CFO since 27 November, when it was announced Sami Saarnio was set to leave the firm under his own accord.
Citing studies it did not specify, Apetit said in a separate release announcing the strategic outlook: "Consumers want to increase their use of vegetables, and the demand for vegetable-based proteins continues to grow strongly. Healthiness, sustainability, organic foods and well-being are also continuing to grow as trends."
Vanhainen added: "The trends in eating firmly support Apetit and our chosen strategy. We are continuing the work that we started in the previous strategy period to strengthen our position as the leader in vegetable-based food solutions.
"With the vegetable trend continuing to grow, we have systematically increased our investment in research and development, which is reflected in the significant increase in the number of new products, as well as our determined expansion into new product groups. International food trade has also increased."
The CEO said Apetit's focus will shift towards a younger audience, with plans to launch products to cater to their needs.
With respect to business divisions, objectives for 'food solutions' include targeting the international market and building on its frozen foods and fresh products in order to make a "clear improvement in profitability".
In its oilseed business, the company seeks to improve the efficiency of its milling operations, develop the cultivation of rapeseed in Finland, focus on new innovations, and develop "self-sufficiency in vegetable-based proteins" in its domestic market.
Meanwhile, Apetit is also embracing digital technologies in support of its growth. The company has launched its Kasvimaani.fi online service and the Njam mobile application for recipe recommendations. The Avenakauppa.fi online service for growers has also been renewed.
"We have now taken the first steps in digital services and the international food trade," Vanhainen said. "Our goal is for these measures to significantly support the development of Apetit's business operations over the long term."