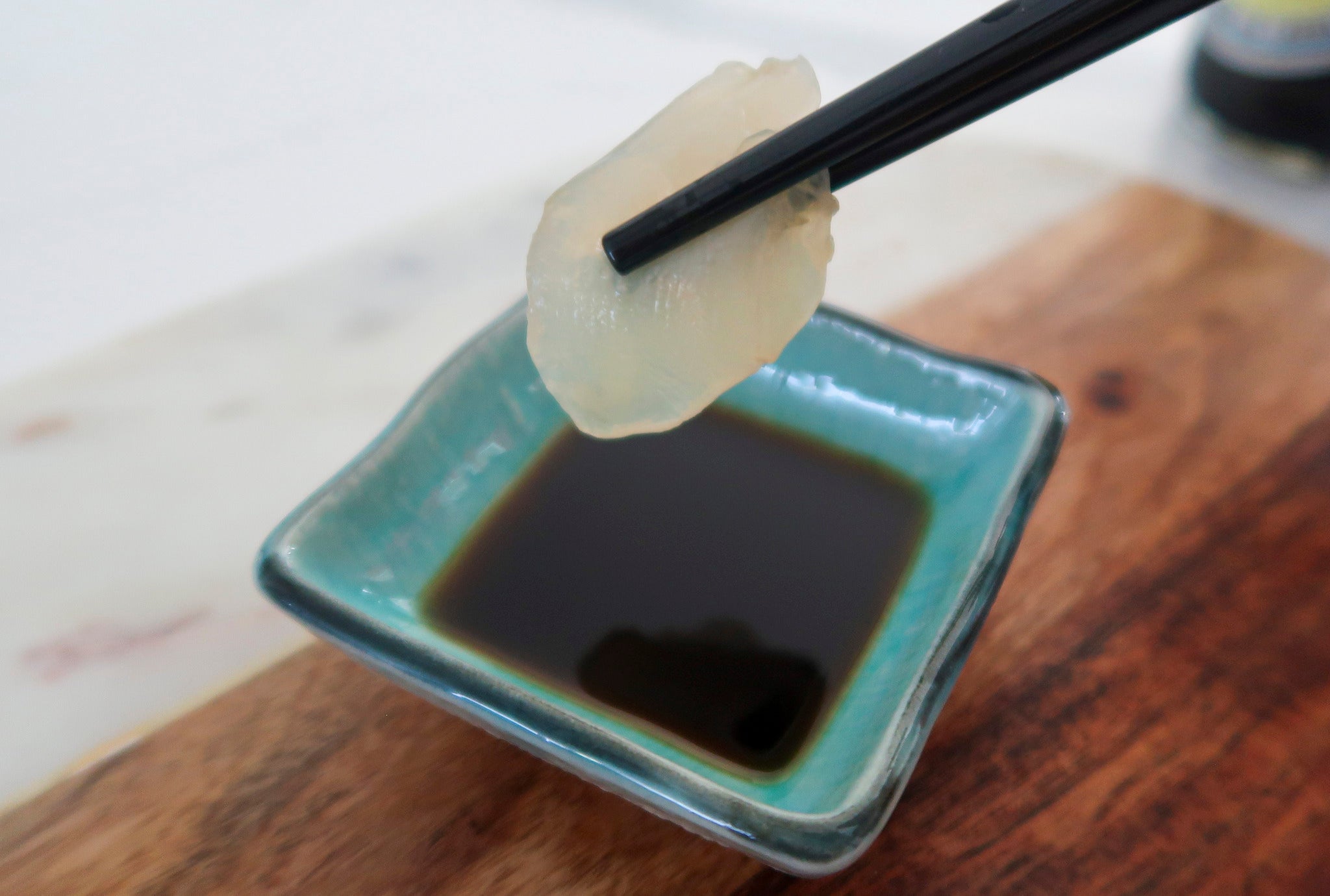 Aqua Cultured Foods, a start-up creating seafood-alternatives through microbial fermentation, has reeled in pre-seed funding ahead of the Chicago firm's commercial product launch.
Founded by Anne Palermo and Brittany Chibe, the business has secured US$2.1m from a group of global investors, including Supply Change Capital, an early-stage venture-capital firm in Los Angeles, peer Aera VC in New Zealand and Sustainable Food Ventures in North Carolina.
Big Idea Ventures, an alternative-protein fund and accelerator, has also continued its "existing relationship" with Aqua Cultured Foods.
In a statement, the company said it is "currently building its infrastructure and scaling production to release products in 2022".
Speaking with Just Food earlier this month, CEO Palermo said the business was gearing up for a commercial launch in the next six months with fermented sushi "grade cuts" of white fish and ahi tuna and is working on calamari and shrimp.
"Interest at this stage has frankly exceeded our capacity to bring in partners, leading to an oversubscribed round, but it's left us in a good position for future investment and very optimistic about our approach to delivering more sustainable protein," Palermo said in a statement today (27 October).
"Our next step is to work on commercialising our products from lab-scale to bring to the foodservice and retail channels, including the fresh refrigerated set for grocery, so that our products can reach both restaurant tables and the seafood counter."
Explaining the fermented technology the company employs, the CEO told this publication: "We're creating a really nutrient-rich broth, we inoculate it with pure spores of our proprietary strain of fungi, we give it the right kind of temperature environment, right acidity and the nutrients that it needs in order to grow and thrive.
"Basically, it's a very new and different way of producing mushrooms. Rather than growing them on a solid substrate such as coconut husks or sawdust, we are growing protein in a liquid broth."
Aqua added its alternative-seafood products contain 18-20 grams of protein, 10-12 grams of fibre and no sodium, saturated fat or cholesterol, along with Omega-3s. Cod, for example, has 18 grams of protein, the company said.
Shayna Harris, the co-founder and managing partner of Supply Change Capital, said: "The microbial-based fermentation method that Aqua has developed not only brilliantly mimics the look and mouth-feel of a whole fish fillet – the holy grail in alt-proteins – but it dramatically reduces the environmental footprint of the mainstream seafood supply chain. In addition, the nutritional integrity is unparalleled by anything else we have looked at in this space."
Also taking part in the pre-seed round were New York-based Hanfield Venture Partners, Lifely VC in Italy, Conscience VC in Los Angeles and Kingfisher Capital in North Carolina. Gonzalo Ramirez Martiarena, the founder and CEO of investment firm Swiss Pampa in Genève and a former CEO of agri-food group Louis Dreyfus, also contributed.
Read Just Food's article on the US alternative seafood market here with comments from Palermo: Why it'll take time for nascent US seafood alternatives to be a big fish
‎