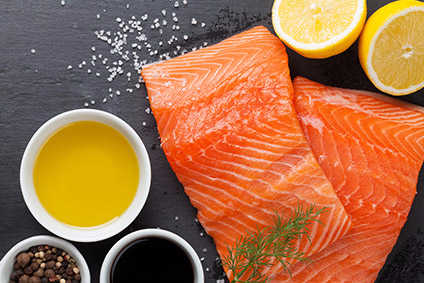 Food safety officials in Canada have given the all-clear to AquAdvantage genetically-modified salmon.
The Health Canada federal government agency said the changes made to the salmon in its production "did not pose a greater risk to human health than salmon currently available on the Canadian market".
Canada's approval comes six months after the US Food and Drug Administration gave the green-light to the salmon, which is manufactured by Massachusetts-based AquaBounty Technologies.
Reflecting on the announcement from the Canadian government, Ronald Stotish, the CEO of AquaBounty Technologies, said: ""Alongside the approval by the FDA in November 2015, there are now two independent reviews by two of the most sophisticated and demanding regulators in the world and both have come to the same conclusion. We look forward to bringing our nutritious salmon to consumers to enjoy in an environmentally responsible manner without damaging and exploiting the oceans, with the assurance it is as safe and healthy as the Atlantic salmon they are eating now."
The emergence of the AquAdvantage salmon has prompted criticism from some environmental campaigners. In March, groups led by the US-based Center for Food Safety sued the US Food and Drug Administration in a bid to block the agency's approval for the salmon to go on sale. The Center for Food Safety has claimed the production of the genetically-modified salmon could affect wild salmon and says the possible impact on human health is "entirely unknown".
Dana Perls, food and technology campaigner of the US arm of Friends of the Earth said on Thursday (19 May) the Canadian government's decision to clear the product was "irresponsible and disappointing" and added: "Regardless of this approval, there is no market for genetically engineered salmon. Consumers don't want to eat it and grocery stores won't sell it."
Calinda Brown of the Canada-based Ecology Action Centre claimed the production of genetically-modified salmon "threatens the future of wild Atlantic salmon". She said: "Retailers can protect consumers and the environment by making sure this GM fish never makes it to grocery store shelves."
Following the approval given by the US Food and Drug Administration, retailers including Costco and foodservice operators like Red Lobster announced they would not sell the AquAdvantage salmon.