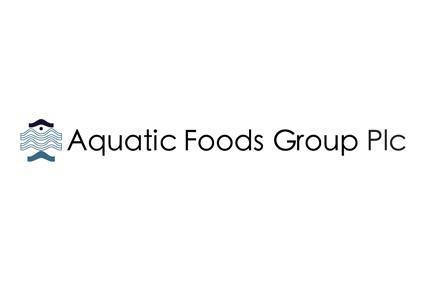 Aquatic Foods Group, the Chinese seafood processor, has reported lower first-quarter revenues and margins as the company felt the impact of the slowing of the country's economy.
The UK-listed business yesterday (23 May) posted unaudited aggregate revenues CNY214.8m (US$32.8m), down 7% on the comparable period in 2015.
Gross profit was CNY52.3m, 28% lower than the first quarter of 2015.
Aquatic Foods Group's gross margins were 24%, versus the 31% the company generated in the first three months of 2015.
However, the business said its gross margins "remained steady" when compared to the fourth quarter of last year.
"The problems facing the Chinese economy continue to put pressure upon pricing and in particular the gross margin achieved by the group on its products, but there is evidence that this has now stabilized with Q1 2016 gross margins being comparable with those achieved in Q4 2015," Aquatic Foods Group said in its trading update. "Revenues were also lower during Q1 2016 compared with Q1 2015 although the volumes processed have increased reflecting a reduction in higher price per kilo products which has contributed to the fall in margins."
Aquatic Foods Group said during the quarter it signed a US$850,000 contract with UK-based Northbay Pelagic for 615 metric tonnes of Atlantic Mackerel to "satisfy increasing demand within the local Chinese market for UK fish products".
CEO Li Xianzhi said measures Aquatic Foods Group was taking would benefit the business when China's economy improves.
"The fall in revenue and gross margins reflects the pressure imposed by the macroeconomic conditions in China. However the board is satisfied that the company remains profitable which demonstrates the strength and resilience of our business model. The challenging market conditions may continue further into 2016, however we will continue with our commitment to grow the Zhenhaitang brand in the PRC and to expand our processing capabilities and distributor network. This will ensure that the company is fully prepared to benefit from future opportunities once the macroeconomic environment improves. In the meantime, the board believes that through increased promotional and brand awareness activities that our sales within the PRC will improve as well as internationally by attracting new distributors."
Aquatic Foods Group expects to report its audited results for the full year ended 31 December 2015 "in the next few weeks".