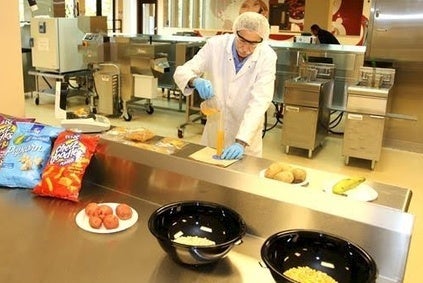 Arca Continental, the Mexico-based food and drinks group, has announced the opening of a snack R&D plant in the US.
The owner of snacks brand Wise described the site as its "global innovation centre for snacks" would allow it to conduct research and development for "long-term innovations in its entire snacks division".
The centre will serve the Wise business in the US, as well as Bokados in Mexico and Inalecsa in Ecuador, searching out new products, flavours, formulas and processes.
"We are very excited about what the opening of our global innovation centre means with respect to capturing the hearts of our consumers. This new centre will help further our business by enabling each of our operating units to share development resources and best practices to explore new ways to delight consumers, while, as always, keeping the safety and quality of each product as our highest priorities," said Alejandro Rodriguez, Arca Continental's director of complimentary businesses.
"To lead the innovation centre, we hired a seasoned expert in R&D, as part of a larger innovation initiative within Arca Continental to drive our snacks' relevancy with consumers. This centre will have a global reach to serve all the markets we currently serve and those we will serve in the future."
This new facility has different areas to test and develop processes, formulas and products, as well as to identify consumers' opinions in a special testing area.