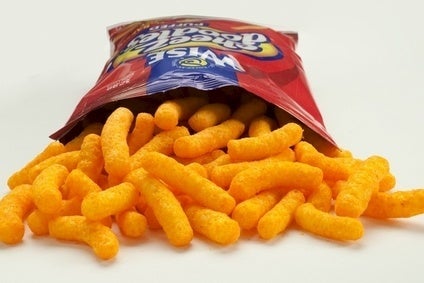 Mexico-based food and beverage group Arca Continental has confirmed it will look to expand production at its snacks plant in Texas in a bid to build on growing sales in the US.
Arca, which owns the Wise Foods snacks business in the US, acquired a plant last year from US baker Flowers Foods in Dallas that made tortilla products.
Announcing its financial results for 2014, Arca COO Arturo Gutiérrez said the facility was up and running and producing tortilla chips. He said the site would soon see more lines added. "We will also add in 2015 additional processing lines for corn-based and potato chip products. We are moving swiftly to expand production capabilities, enabling entry into new offerings and more snack segments."
Arca, a bottler of beverages for Coca-Cola Co., does not provide detailed financial numbers for its snacks businesses, which include domestic unit Bokados and Ecuador firm Industrias Alimenticias Ecuatorianas, or Inalecsa.
Gutiérrez said Wise and Bokados "grew both in the [fourth] quarter and the full year". At Wise, Gutiérrez pointed to a "strong performance in variety packs, popcorn, cheese puffs and potato chips".
Bokados saw sales and EBITDA rise in 2014. Gutiérrez said the business had increased its market share in each of its markets in Mexico.
He added: "Inalecsa, our snack business in Ecuador, posted solid double-digit revenue and profit growth for the full year, driven by expanded market coverage particularly in the modern trade channel in Quito and Guayaquil."