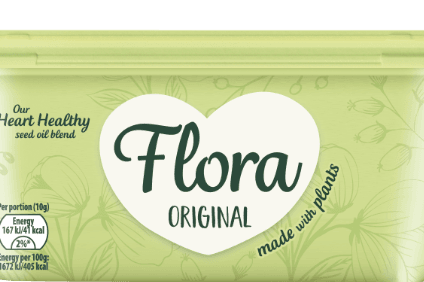 Archer Daniels Midland has distanced itself from a report in the UK that claimed the US-based agribusiness giant was lining up an offer for Unilever's spreads business.
Over the weekend, The Sunday Times reported ADM was plotting a move for Unilever's spreads operations, which the FMCG group put on the market this spring.
Speaking to just-food yesterday (2 October), ADM poured cold water on the report. Asked if ADM was considering – or had made – a takeover offer for any or all of Unilever's spreads assets, a spokesperson for the US business said: "ADM is not bidding on Unilever's spreads business."
Unilever announced in April it would exit the spreads category and has been mulling either the sale or de-merger of a business it has been struggling to grow in recent years.
Two weeks ago, Unilever announced the sale of its spreads assets in southern Africa through a deal with South Africa-based investment firm Remgro, which among its assets includes a majority stake in local food group RCL Foods, already a notable player in the category locally.
Earlier in September, Amanda Sourry, the president of Unilever's food business, told investors the company was targeting either the sale or de-merger of its spreads business by early next year.
"This is a huge and complex undertaking for Unilever. It's certainly the biggest divestiture we've ever been through. We've got a business that's present in over 60 countries. We're in the process of developing the carved-out financials, audited for the business, to be in a position to start the sale process this fall," she said.
"I think we've been very clear that we intend to drive the maximum value we can through the sale process. If, in fact, we're not able to do that, we're also very clear we'll look at options such as a de-merger or selling parts of the business, rather than the entire business. But we're absolutely on-track in this process with where we said we would be when we made the announcement in April."