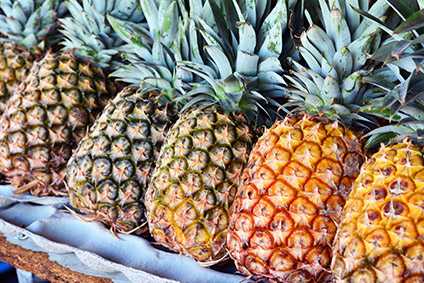 European frozen produce company Ardo Group has bought a majority stake in Canada-based supplier VLM Foods, giving it access to the North American market.
Belgium-based Ardo also said today (6 August) it has acquired a controlling stake in Costa Rica's biggest frozen pineapple producer Compañia Frutera La Paz, which will help expand the firm's fruit range.
The company did not reveal the financial details of either of the purchases and a spokesperson at Ardo declined to comment when contacted by just-food today. VLM Foods also declined to comment.
Ardo supplies frozen vegetables, herbs, fruit and pasta, and has 20 production and packaging sites in eight European countries. The company's turnover was US$961m as of June. VLM Foods, based in Montreal, Canada, specialises in similar products and is a North American leader in "import trade compliance", with earnings of US$143m. Compañia Frutera La Paz last realised a turnover of US$28m.
The statement said Jeff Preston will remain president of VLM Foods but will become regional director of Ardo's North America business. VLM founder Marcel Lessard, who sold his controlling share, will remain a board member and help foster the development of Compañia Frutera La Paz, which will continue to be led by general manager and founder Luisa Chacon.
Speaking about the VLM Foods transaction, Jan Haspeslagh, managing director of Ardo, said: "This combination sets the scenery for building the ideal platform to supply high quality, sustainable and value added products into the North American market."
VLM's Preston added: "Existing sustainable agriculture programs at Ardo can be leveraged into increased opportunities with the right marketing approach in the North American market."