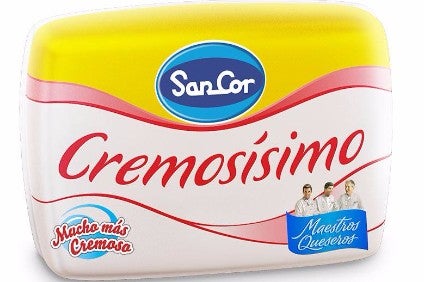 SanCor's talks with possible partners over a "strategic association" are ongoing, sources from the Argentine dairy cooperative have told just-food.
"The negotiations with potential partners are still wide open and there's no deadline", sources close to the situation said, avoiding mentioning any companies in particular.
The co-op is trying to emerge from financial problems and for the last year has been in talks with New Zealand giant Fonterra, as well as other large dairy firms from outside of Argentina, in order to restructure the firm.
The SanCor Plan was presented to the members of the cooperative, the Argentine government, creditors and potential partners close to a year ago.
Since then, SanCor "has accomplished a series of positive steps included in the plan, like selling its ingredients unit to its partner Arla Foods, with the corresponding transference of employees, and now the restructuring of its debt", added a source.
There was no official communication regarding the amount of debt SanCor managed to reduce at the beginning of March, when it told members of the cooperative saying it had reached an agreement with some of its creditors.