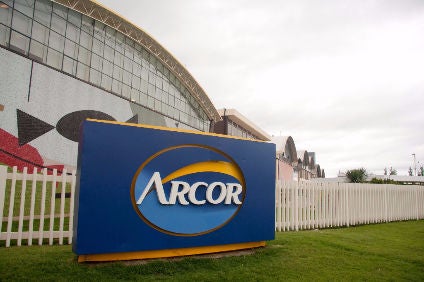 Argentine confectionery giant Arcor is forming a US$45m joint venture with Switzerland-based Webcor Group to manufacture candy and cookies in the African country of Angola.
Webcor originated in Africa in 1978, but since then it has set up its headquarters in Geneva, Switzerland. The company produces dried pasta, tomato paste, soybean oil, powdered milk, palm oil, canned tuna, sardines, rice, frozen chicken and a range of ingredients. It has a market presence in Angola, Congo, Mozambique, Dubai, Singapore, Beirut, Italy and Belgium.
Prior to the joint venture agreement, Webcor already acted as an import agent for some of Arcor's products in Angola. Arcor's board of directors green-lighted the planned project arguing "it would bring a competitive advantage in relation to the variables of cost and distribution." However, the venture is still subject to the approval of the regulatory authorities in the African country and getting the necessary tax exemptions.
The joint venture will be based in Dubai, with each company holding 50% of the capital and voting rights. Its new factory to be built in Angola will manufacture chocolate candy under Arcor's Bon-o-Bon brand, as well as lollipops and cookies. The products will be marketed in the Congo, Zambia, Namibia and Botswana, while commercial activities will be the responsibility of two companies belonging to Webcor – Angoalissar and Intermarcas.