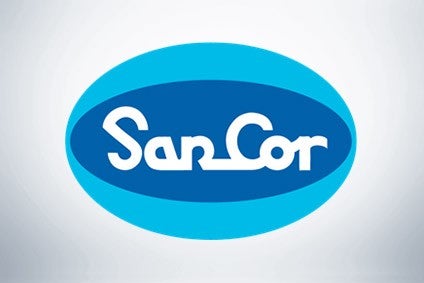 Members of the Argentinian dairy cooperative SanCor will meet on Thursday to decide on an offer for a majority of the business from local agri-food company Adecoagro.
Sources from Adecoagro confirmed to just-food today SanCor plans the meeting, although the co-op declined to comment.
SanCor is trying to emerge from financial problems and for the last year has been in talks with New Zealand giant Fonterra, as well as other large dairy firms from outside of Argentina, in order to restructure the firm.
Adecoagro is the largest raw milk producer in Argentina, manufacturing over 270,000 litres per day, and also participates in rice and pasta with its brand Molinos Ala.
Last month, Adecoagro submitted an investment proposal to partner with SanCor. Under the plan, Adecoagro would bring to the table its raw milk production and strong balance sheet, while SanCor would contribute selected operational facilities and brands.
"We would be making an investment, with a cash flow injection on order to face Sancor's debt, resulting in an association in which Adecoagro would have a majority participation," sources from Adecoagro told just-food.
In its March statement, Adecoagro said Argentina had seen "stable" milk production over the last two decades, "compared to the sustained growth experienced in the region".
It added: "The country has a clear opportunity to add value to its raw milk production". The firm also mentioned the possibility of increasing infant formula exports.
In the year to 30 June 2017, SanCor ran up a net loss of around ARS2.7bn. Since then, the company has sought to restructure its business, including selling its stake in ingredients venture AFISA to Arla Foods.