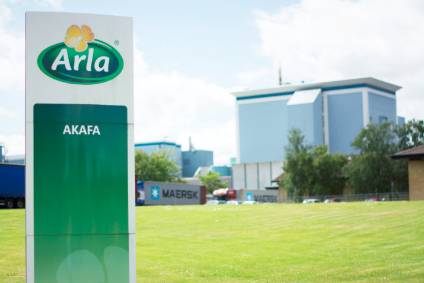 Dairy cooperative Arla Foods is investing EUR12m (US$12.7m) to establish infant formula production capabilities at its Akafa plant in Jutland.
The site, which currently produces powdered milk and sterilised cream, does not manufacture infant nutrition products at this time, a spokesperson for the company explained.
"The investment will go into the production of both Arla's own brand as well as third party manufacturing," the spokesperson added. Arla sells IMF products under brands such as Arla Baby and Me and Milex.
Arla said that the move will expand its total global production of infant formula products. The European group's largest infant formula markets are China, Southeast Asia, Latin America and Europe.
"We see a double-digit growth in our global sales by the IMF and expects growth to continue in the coming years due to increasing demand in the category worldwide. By upgrading Akafa to include production of IMF, Arla will now able to meet the growing demand for high quality IMF products. Having a large capacity with the market's highest quality is crucial in a category like this, where quality is a crucial competitive factor in the market," said group VP Henrik Andersen, director of Arla Foods Ingredients.
The new IMF production is expected to start in August 2018 and will create two to four new jobs at the plant.