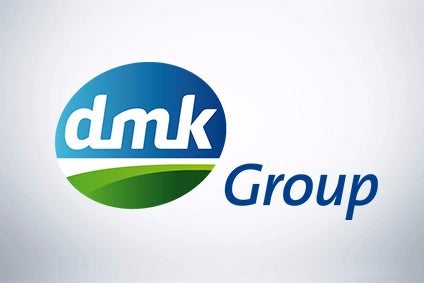 European dairy giant Arla Foods has signed a mozzarella cheese production deal with DMK, Germany's largest dairy cooperative.
As part of the agreement, DMK will rebuild its Nordhackstedt site to become fully focused on mozzarella production. The move will increase the supply of whey for the two companies' joint venture ArNoCo – established in 2011 – which produces whey protein and lactose at a neighbouring site and at Arla's site Denmark Protein in western Denmark.
Today DMK's cheese site in Nordhackstedt has a capacity of approximately 70,000 tons, of which half is dedicated to mozzarella cheese. DMK will invest EUR15m (US$17.8m) to focus the entire capacity on mozzarella cheese by late 2018, after which they will initiate third party manufacturing for Arla.
Arla will supply 300-350m kilos of milk for the production annually and will pay DMK to produce 35,000 tons of mozzarella cheese each year.
Peder Tuborgh, the CEO of Arla Foods, said: "We are very pleased to sign this important manufacturing agreement that secures access to profitable raw material for our joint venture production at ArNoCo. It will also expand Arla's strategic mozzarella business and our own production of whey protein ingredients as we continue to add even more value to our farmer-owners' milk."
Ingo Müller, DMK's CEO, said: "We are re-shaping our footprint for our German plants to produce in a more efficient way. Next to this, we are optimising our portfolio towards more value-creating products. This contract manufacturing agreement will enable us, to make a next step forward and to weatherproof DMK for the future."
The new collaboration comes as a result of an increased global demand for mozzarella cheese from both consumers and the foodservice industry. Arla Foods expects the European mozzarella cheese market to increase from 600.000 tonnes in 2017 to 720.000 tonnes by 2022.
Further terms and conditions of the agreement are not disclosed.