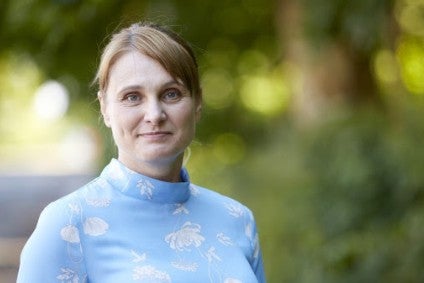 Arla Foods amba has appointed Heléne Gunnarson as vice-chairman to fill the role left vacant by Jan Toft Nørgaard, who moves up the chain of command to chairman of the European dairy giant.
Nørgaard will replace Ake Hantoft who retires on 2 July after seven years as chairman. Gunnarson will assume her role the same day.
Gunnarson is a dairy farmer from Tvååker in Sweden and has been an elected representative for the cooperative since 2000. She has been a member of the board since 2008 and is also the chairman of the Swedish Area Council and the Organic Committee.
Nørgaard said of her appointment: "On the board of directors, Heléne and I have worked closely together for ten years and I know that we will complement each other well and be a strong team. We will continue to focus on creating growth and a strong cooperative for future generations of milk producers together with the rest of the board of directors."
Arla is the world's largest manufacturer of organic dairy products and owns brands such as Lurpak butter and Castello cheeses. The co-op represents farmers from Denmark, Sweden, the UK, Germany, Belgium, Luxembourg and the Netherlands.
Gunnarson commented: "I am honoured to be appointed as vice-chairman of Arla Foods. I look forward to continuing work on strengthening our position for the benefit of all 11,200 farmer owners across all seven countries."