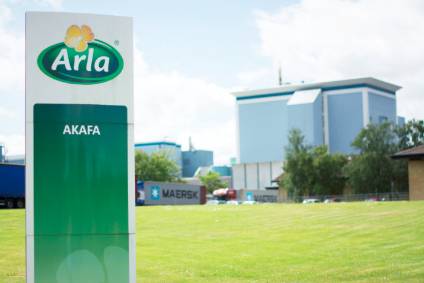 Dairy giant Arla Foods has announced its chairman, Ake Hantoft, is to retire in July.
The move was first mooted in December but no retirement date was announced at that time.
Arla said its board of directors has already implemented its succession planning process for the appointment of a new chairman, supported by international recruitment specialists Spencer Stuart.
The Lurpak owner said it will finalise the appointment before 2 July.
Hantoft said: "It has been one of the greatest honours of my professional life to lead the Arla Foods amba business and be part of its growth and development over the last seven years, for the benefit of its owners, employees and customers.
"I would like to thank the board of directors, all elected representatives and the management of the company for their support and guidance and the incredible commitment they make personally to governing and managing this leading cooperative business. I look forward to watching the business go from strength to strength in the future."
Hantoft has been chairman of Arla Foods amba since 2011.