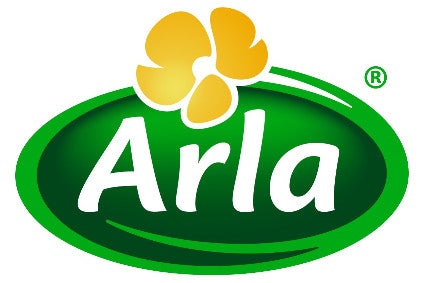 Arla Foods reported lower sales and earnings for 2015 in what the group termed a "robust" performance against difficult conditions for the global dairy sector.
The company grappled with increased milk supply in Europe at a time when demand slowed in China and Russia placed an embargo on dairy exports from the bloc. "Arla navigated through the global crisis by moving even more of its milk into branded dairy products and foodservice, improving market positions and driving down costs," the company said.
Sales fell 3.3% to EUR10.3bn (US$11.5bn), which Arla said was "fully" in line with expectations. Net profit dropped to EUR295m, compared to EUR300m last year. The co-operative performance price, which measures the value Arla has generated per kilo of milk, fell to 33.7 cents per kilo, versus 41.7 cents per kilo last year. The company did, however, increase its milk volumes during the 12 months by approximately 622m kilos to 14.19bn kilos.
"We knew 2015 would be tough on all markets, and it was. Dairy prices have been under pressure worldwide all year, and every dairy farmer has felt the consequences. It affected Arla's milk price to our owners and our revenue in 2015. Having said that, Arla has achieved what we set out to do within our business in a year when the entire dairy industry has struggled," Arla CEO Peder Tuborgh said.
"We have worked intensely to minimise the damage from the negative global trends by reducing costs and by maintaining and improving our market positions in Europe while creating new market positions for our branded products outside the EU."
Tuborgh revealed Arla has gained market share in "most" of its markets, although he conceded pricing has come under pressure. "We are working fiercely to expand our branded business in growth regions outside the EU but also within our European lead markets. We are launching new innovations and have increased the marketing spend to support this," he explained.
In December, Arla set out plans to grow the business by 2020, with plans to focus on eight global dairy categories and six market regions.
Arla also hit its target for cost savings of EUR330m in 2015 against 2012 levels. Arla has set a new target of delivering additional annual savings of EUR400m by 2020, starting with EUR100m in 2016. Last month, Arla announced plans to cut 500 jobs as part of changes the European dairy co-operative hopes will help it to grow.
Looking to 2016, Arla said the global dairy market is likely to remain "unpredictable and tough" but added it does anticipate some improvement towards the the end of the year. The co-operative said it anticipates revenue to be "on par" with this year and its payout to total 2.8% to 3.2% of revenues. Arla's board agreed that this year's profits returned to farmers would total 2.7% to 3% of group revenues. The board will make a final decision on the payout during its next meeting next week.