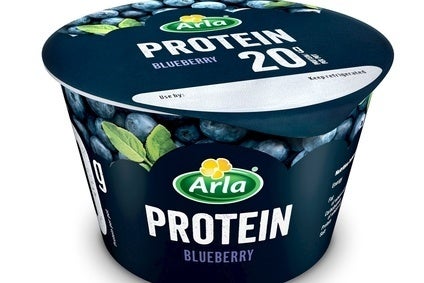 Arla Foods has added yoghurt to its stable of UK products with the launch of a high-protein, quark-based line.
The co-operative said a 200g pot of Arla Protein contains 20g of protein and would appeal to "increasingly active, health-conscious consumers".
Stuart Ibberson, category director at Arla's UK arm, said: "It's a great treat after exercise, since protein contributes to maintaining and growing muscle mass. It is also an opportunity for us to attract active 25-35 year olds into the category."
The company sells Arla Protein in Finland and its launch in the UK is the first time the co-op has used its namesake brand for a product.
Arla said it had "ambitious plans in the coming years" in the UK "including further investment in our Arla brand and launching a range of new products in our current and new categories".
The yoghurts will initially be available in raspberry, strawberry and blueberry flavours.