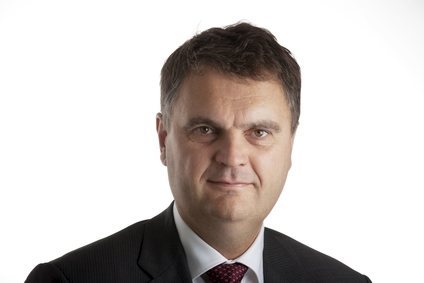 Arla Foods executive vice president Jais Valeur has been appointed as the new chief executive of Danish meat co-operative Danish Crown.
Valeur will replace Kjeld Johannesen as Danish Crown's CEO next month.
Johannesen, 62, announced a year ago he was planning to retire next spring after 45 years in the business, which claims to be the world's largest pork exporter.
"Jais Valeur possesses in-depth knowledge of international sales – as well as a keen understanding of an ownership structure in which the group's owners are also the suppliers of its raw materials. We are convinced that he is the right person to take over from Kjeld Johannesen," Danish Crown chairman Erik Bredholt said.
Johansen will formally leave the business in April after a period of transition.
Bredholt added: "Kjeld Johannesen is a unique leader who has worked hard over the years to bring together the entire value chain, and very successfully so. He has very much had the interests of the owners at heart, while at the same time focusing on developing the group's increasingly international sales."
Valeur worked for European dairy giant Arla for nearly 30 years apart from six years in jobs outside the company at the New Zealand Dairy Board and Danish beer group Royal Unibrew.
He rejoined Arla in 2000 and held management positions within its ingredients business and its Mengniu venture in China. The 52-year-old has been vice president since 2007.
"The opportunity for me to join Danish Crown and be part of their development was too good to turn down and I believe I will be able to make a difference," Valeur said.
Arla said he had started the search for his replacement.