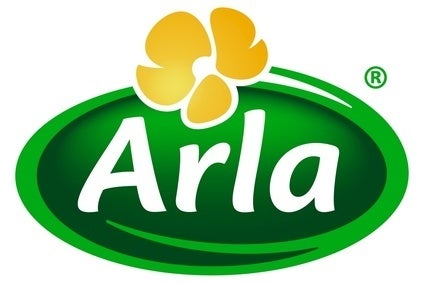 Arla Foods is continuing its expansion in Africa with two more joint ventures in Nigeria and Senegal.
The dairy group has struck deals with Tolaram in Nigeria – a distributor of FMCG and a producer of noodle products and food oils – and with Senegalese conglomerate Attieh Group. The ventures, Arla said, would "provide the distribution backbone" to help it grow across west Africa.
Arla said the moves are part of its strategy to develop new markets outside the EU to ensure that the co-operative can create as much value as possible from its farmers' milk.
In sub-Saharan Africa, Arla aims to grow its annual revenue from approximately EUR90m (US$101m) to approximately EUR460m in 2020, initially achieved through sales of powdered milk and liquid milk and eventually butter and cheese.
"With the improved living standards, families are increasingly demanding safe and affordable nutrition. West Africa faces a milk deficit, which gives Arla an opportunity to provide milk powder and other dairy products that meet the consumers' needs. We are here to build a long-term business, and that requires strong local partners. We are therefore pleased to join with two experienced partners in Senegal and Nigeria," said Steen Hadsbjerg, head of Arla's business in sub-Saharan Africa.
Arla already has a business in Nigeria with annual revenue of approximately EUR80m. However, the firm said its business has so far been based on various distribution agreements.
"Nigeria is one of the biggest markets for dairy products in Africa. For Arla to succeed in Africa we must succeed in Nigeria. The population is growing at a rate of two to three per cent per year, and people are young, ambitious and increasingly well educated. This makes Nigeria a perfect market for Arla's Africa strategy, and we expect the new joint venture to start up its sales in the market in September," said Hadsbjerg.
The new joint venture in Nigeria will carry the name TG Arla Dairy Products LFTZ Entreprise. Arla and Tolaram both own 50% stakes. The venture will handle packaging, marketing, sales and distribution of Arla products in Nigeria.
The joint venture in Senegal sees Arla enter the country for the first time. Arla expects to build annual revenue of EUR32m by 2020. Arla has a 75% stake in the business, to be called Arla Senegal S.A., with Attieh owning 25%. The joint venture will handle packaging, marketing, sales and distribution of Arla products in Senegal, and is expected to be operational before the end of this year.