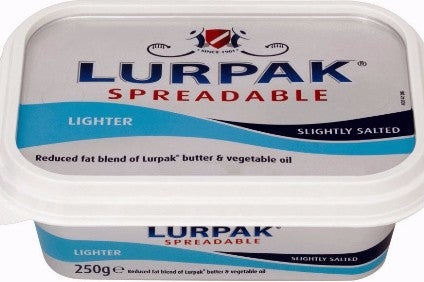 European dairy giant Arla Foods is adding another market to its sub-Saharan Africa business region by establishing a new subsidiary in Ghana.
The subsidiary, Arla Foods Ltd, will begin selling Arla's branded dairy products in Ghana from next month and a new sales and packaging facility is being established in the country.
The Accra-based subsidiary will supply products from the Danish-headquartered group's Dano range which is also sold in Nigeria. This includes powdered milk, which is in demand among the growing middle class in urban areas, and butter and cheese from brands such as Arla and Lurpak.
Arla said the move is in line with the company's business strategy, Good Growth 2020, which aims to develop new markets for the company's products outside the EU to improve the milk price for its 11,200 farmer-owners.
As part of its strategy, Arla aims to triple its revenue in sub-Saharan Africa by 2020.
Steen Hadsbjerg, vice president of Arla's business region in sub-Saharan Africa, said: "Ghana is a well-developed food market in west Africa, where Arla has a lot to offer consumers.
"More families in the growing middle-class are increasingly demanding safe and affordable nutrition, and West-Africa currently faces a milk deficit, which gives Arla an opportunity to provide dairy products that meet the consumers' needs."
The new subsidiary will manage the re-packaging facility in Tema Industrial Park, close to Accra, and market the products.
Arla is constructing the re-packaging facility and has begun recruiting employees for the site, which is expected to be operational next month. The site will initially employ eight people, but the total number of employees is expected to increase as the market develops.
Interview with just-food in June 2017: Ambitious Arla remains patient with Africa