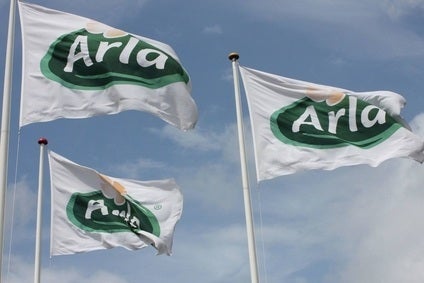 Arla Foods has entered a joint venture with Australia's largest cheese importer, F. Mayer Imports, in a bid to multiply its business in the country "five-fold".
The company said it intends to increase revenue generated in Australia to DKK1bn (US$154m) by 2020, compared to its current sales in the market of DKK200m.
The joint venture, Arla Foods Mayer Australia, will market, sell and distribute imported and local dairy specialty products. It builds on a 30-year relationship between Arla and F. Mayer, a company that has been the dairy co-operative's "biggest distributor" and "preferred importer" in the country.
All of Arla's current and future business will enter the market via the venture. Arla hopes the move will grow its Castello brand in the market. The brand is already recognised by Australians having been present in the market for "decades", Arla said. Lurpak butter and various other Arla products will be sold alongside third-party specialty products from Europe and Australia.
Arla believes it can leverage growing Australian demand for specialty cheeses. "Although the overall Australian dairy market is only seeing low growth rates, the market for specialty cheese is lively and growing," said Arla's managing director in Australia, Lars Eggers, who will become the general manager of the new joint venture. "Australians want to be inspired by quality food, including artisan cheese, and the focus on food inspiration and a rich food culture is clearly on the rise. We believe we have the products to tap into that movement."
Last month, Arla announced plans for a ten-fold rise in sales in Asia with the creation of a dedicated business unit for the region.