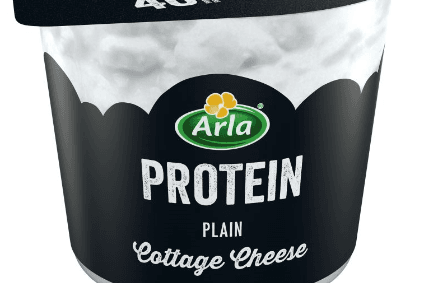 Arla Foods has signed a deal with Nigeria's federal government to help develop the country's dairy sector.
Nigeria's government said the memorandum of understanding signed with Arla Foods in the federal capital of Abuja would underpin government agricultural planning.
Nigeria's agriculture and rural development minister Audu Ogbeh said the move would help to combat an increasing malnourishment among children in the growing population.
Ogbeh said Nigeria was a market with "endless opportunities" and he looked forward to Arla working to pass on know-how and experience to Nigerian farmers. He said: "Let this be a synergy and not just a business. The cows are not properly taken care of so the quality and quantity of milk, beef they produce is low and we want this to change."
Senior vice-president and head of Arla Foods for sub-Saharan African Steen Hadsbjerg said: "We are here to build a sustainable dairy industry. In Nigeria, Arla is more than 130 years old and we have been in Nigeria for more than 30 years operating under the name of Dano, one of our global brand. By signing this MOU, we are committed to the proper development of the dairy sector and the technical know-how to farmers in Nigeria."
Hadsbjerg said: "We will assist to develop the supply chain; we will work to ensure quality delivery of milk produced here to meet international standards. We will work with international NGOs and use our connections in the EU to support the Nigerian government in this project. We will talk and work with the farmers directly based on local milk and we are aiming to train about 200 farmers in the first year."