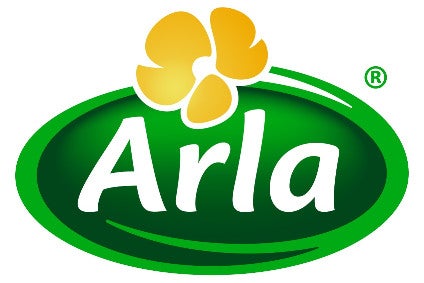 European dairy giant Arla Foods has warned consumers face increased prices and empty shelves should the UK not reach a Brexit deal with the European Union by the end of the year.
That was the scenario painted by Arla in a report if a trade deal is not reached free of tariffs and border controls come 31 December, the end of the 12-month transition period following the UK's departure from the EU at the end of last January.
From 1 January 2021, when the UK exits the EU single market and the customs union, new trading regimes will come into force, meaning customs and health checks on imports at borders.
Denmark-headquartered Arla said retailers and brands would have "no option" but to pass on to consumers "very early on" any higher costs they face.
"Any assumption that the food industry response to the Covid-19 crisis shows we can cope easily with a hard exit from the EU misunderstands the degree of integration in the food supply chain that exists between the UK and Europe, and the benefits this brings to consumers," Arla said.
The dairy giant noted the UK imports 35.2% of its yogurt, 39.8% of butter and 67.3% of all cheese. "Replacing these imports with British-sourced products will take further investments of hundreds of millions of pounds over many years," it said. "In most cases, UK alternatives will not be available on 1 January 2021 or on 1 July that year, or anytime soon after."
Arla continued: "Whatever trade relationship is agreed with the EU there will be more friction and added costs. I am confident the UK food sector will adapt, but it will take time and significant investment across the chain. Consumers
will be the ones who will feel the effects of the disruption in the meantime."
Last week, UK retailers also warned about the prospect of higher food prices should no deal be reached. In that eventuality, the British Retail Consortium said consumers should be aware the prices of "ordinary household goods that every consumer has to buy and replenish" is likely to increase.