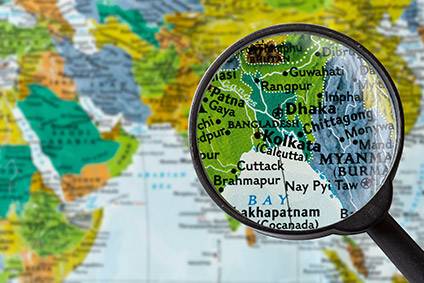 Dairy giant Arla Foods has suggested it will need to spend money in Bangladesh if it is to meet the growing demand for nutritional products in the country.
Mark Boot, vice president and head of Arla's operations in south-east Asia, told just-food: "It is important to meet consumer need and with that comes investment. And we want to grow the business and that too means investment."
The Danish cooperative has had a presence in Bangladesh for 57 years, has a production facility there and supplies 180,000 outlets through local distributors. Arla generated revenue of EUR43m (US$50.2m) in Bangladesh in 2017.
But in a country in which local dairy producers can only meet 40% of the domestic demand for milk, the company sees opportunities for growth.
Boot insisted Arla's growth and Bangladesh's development go hand in hand.
Arla is working on a corporate responsibility programme in Bangladesh and company CEO Peder Tuborgh recently visited the country to experience local issues – such as 56% of children being underweight – at first hand.
Tuborgh met with Bangladesh's minister for local government, rural development and cooperatives during his visit to discuss development plans.
"At the end of the day any successful business starts with consumer needs," Boot said.
"A vast amount of people in Bangladesh live on US$1.90 a day and you have to make sure you give them good nutrition."
The country is some way behind regional heavyweights such as India in its development.
Boot said: "Bangladesh faces big challenges. It is very densely populated so it is very difficult to find land that can be developed for agriculture. Also, because of flooding, a lot of land is not suitable for agriculture."
But he suggested companies like Arla can help.
"They [local farmers] have the livestock to produce milk. Arla is owned by farmers so we know how to help them to create a positive cycle from their existing herd. A higher output can earn them more money," he said.
Arla's best-known product in Bangladesh is its fortified Dano Daily Pushti milk powder, launched in 2016.
It has recently added a new version of the powder to the market in an affordable pack size.
"A lot of people use it for drinking milk or making desserts, which are very popular," Boot said. "But modern trade is not developed and there are no supermarkets. It's all about general trade. People buy their milk in little stores."
Arla receives the milk from its 'partners' and processes it at its facility in Bangladesh.
Boot sees the potential for the business to grow in the country. "The market offers a lot of opportunities. It's a growing population and it is getting steadily out of poverty," he said.
He is not underplaying the challenges facing a country in which millions of people see milk as a luxury item but remains optimistic.
"The country has an agenda to drive agriculture and dairy growth. It's not an easy plan but with the right focus it can get somewhere," he said.