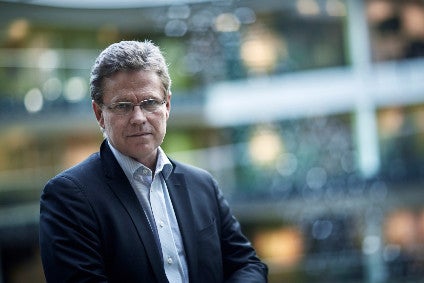 European dairy cooperative Arla Foods is making further changes to its corporate structure under a previously-announced cost-saving project.
The affected departments include marketing, supply chain finance, international, and human resources. The streamlining process is expected to result in around 140 job losses, primarily centred around its headquarters in Aarhus in Denmark but also at administrative offices elsewhere in Europe and North America.
Arla unveiled a EUR400m (US$455.1m), three-year cost-saving programme earlier in the year under a project dubbed Calcium, which aims to transform the company into a "stronger and more competitive" enterprise. It already started the process in the first half of the year in its global functions such as finance, legal & IT, corporate strategy, member relations, HR and corporate affairs.
In a statement today (30 October), Arla said the Calcium programme had contributed to milk price pay-outs to the firm's farmer-owners, with total financial contributions expected to be well above the earlier forecasted EUR50m for 2018.
"The changes we are announcing today will create a simpler and stronger marketing model for our brands, allowing us to faster address local needs both in our European core markets and our newer markets in Asia and Africa," said chief executive Peder Tuborgh. "It is part of our effort to build close relationships with local customers and governments in addressing some of the bigger challenges around health and sustainability."